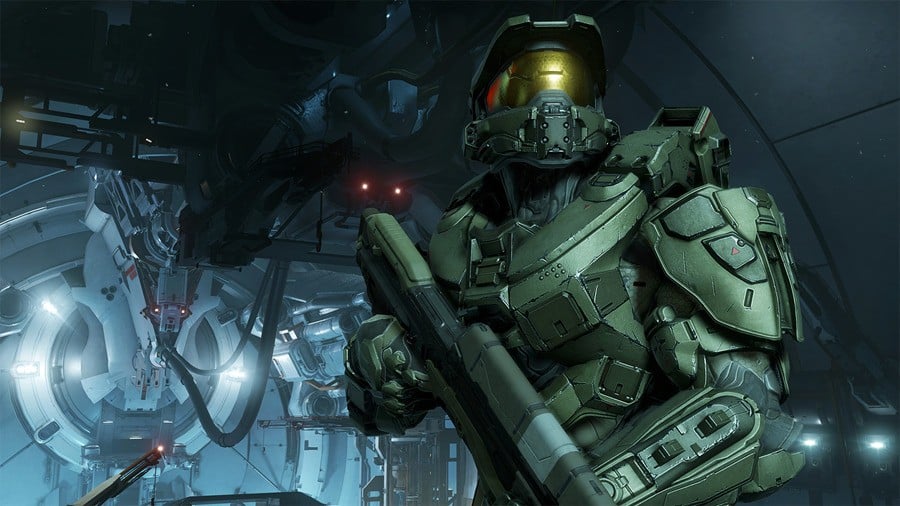 There was plenty of excitement in the Halo community earlier this week when it was announced that Halo: The Master Chief Collection would be getting a 120FPS enhancement for Xbox Series X and Xbox Series S, but it also conjured up some questions about the fate of Halo 5: Guardians on the new consoles.
In response, 343 Industries has confirmed Halo 5 won't be getting the same optimizations as The Master Chief Collection for next-gen, but nevertheless will perform better on Xbox Series X|S.
"After we announced the enhancements that MCC would be getting on the Xbox Series X|S, we did see questions rolling in about how Halo 5 would play on the new consoles. While Halo 5 is not getting the same optimizations for Xbox Series X and Series S as MCC, owners of the next-gen hardware are still going to see the benefits of faster load times and consistently higher resolution gameplay. We're excited for you all to jump on and give it a go with that extra power!"
If you've been keeping track, Halo 5: Guardians currently runs at 4K, 60FPS on Xbox One X, but it also employs dynamic resolution scaling, hence the "consistently higher resolution" on Xbox Series consoles.
Ahead of their release on November 10th, Halo 5 is also celebrating its fifth birthday on Tuesday, October 27th, with 343 gifting a free Greatest Hits Customization Pack to everyone who logs into the game on that day.
Happy with this, or were you hoping for more optimisations? Let us know in the comments.
[source halowaypoint.com]