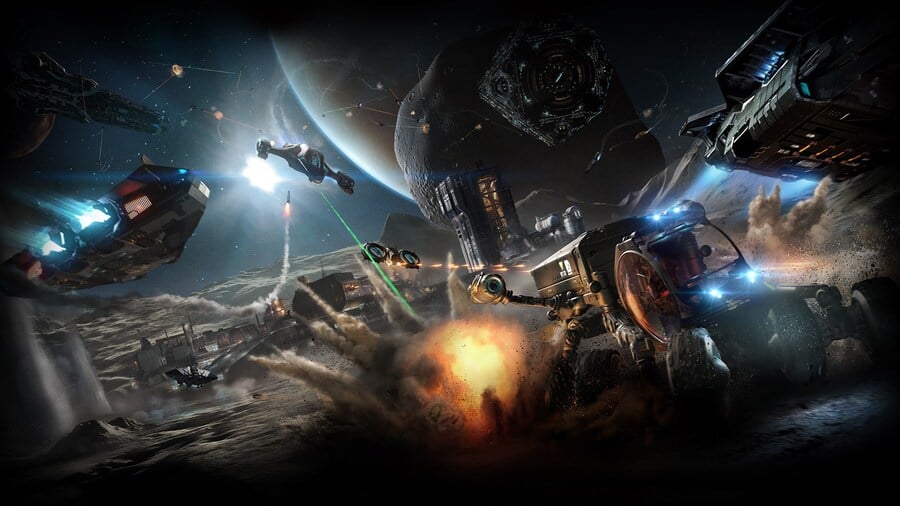 Update (Tue 27th Oct, 2020 21:00 GMT): Frontier Developments has now confirmed that the Elite Dangerous expansion and all its content has joined the base game as a free update on Xbox. Existing Horizon owners also now have access to the exclusive Azure paint job for all ships in the game. Enjoy!
---
Original story (Wed 30th Sep, 2020 15:40 BST): Good news, Elite Dangerous owners! Frontier Developments has announced that it's making the Horizons expansion entirely free on October 27th, bringing a wide range of features to the base game.
Until now, Elite Dangerous: Horizons has been available on the Microsoft Store for £19.99 / $29.99, serving as a season of major gameplay expansions for the game that first debuted back in 2016, featuring Planetary Landings, weapon crafting, ship-launched fighters, multicrew co-op action and much more.
If you've already purchased Horizons in the past, you'll be getting an exclusive Azure ship paint job compatible with all ships currently in the game, which you can check out over at the official website.
Happy about this? Will you be trying Elite Dangerous: Horizons for the first time? Let us know in the comments.
[source forums.frontier.co.uk]