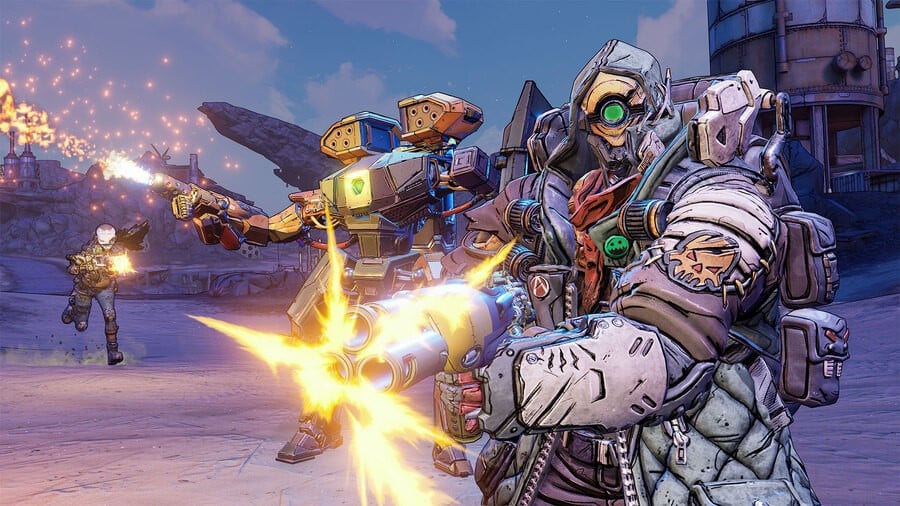 2K announced a month ago that it would be bringing an enhanced version of Borderlands 3 to Xbox Series X and Xbox Series S, and has confirmed today that it'll be available day one, November 10th.
The game will display at 4K, 60fps on Xbox Series X (no word on the Xbox Series S version as of yet), and will also include three and four-player local splitscreen multiplayer for the first time.
Here's what Gearbox founder Randy Pitchford had to say about the upgrade:
"Borderlands is a ground-breaking, record-setting, critically acclaimed franchise where millions upon millions of gamers have experienced one-of-a-kind gameplay, mayhem, and fun across multiple generations of gaming technology.

With Borderlands 3 continuing to grow and launching this November on next-generation PlayStation and Xbox consoles, there has never been a better time to jump in and join the fun."
If you already own Borderlands 3 on Xbox One, you'll be able to access the upgrade for free on Xbox Series X and/or Xbox Series S, and all your add-on content and save files will also come across with you. Great stuff!
Excited for this enhanced version of Borderlands 3? Let us know in the comments below.