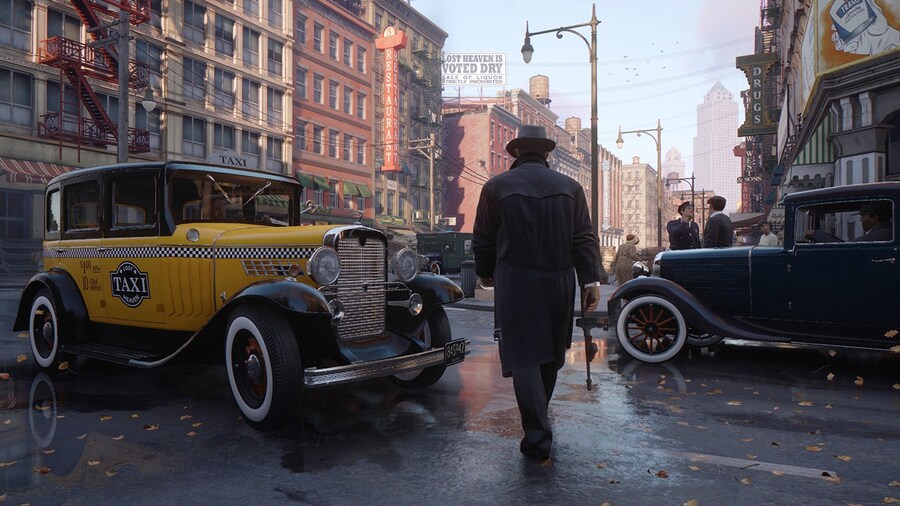 The first reviews for tomorrow's release of Mafia: Definitive Edition have gone live, and they're generally looking pretty positive, with a handful of exceptions. We've rounded up just a few of them below, so let's see what reviewers are saying about the game so far:
"All this time, the first Mafia was the best of the trio. It just took a phenomenal effort from Hangar 13 to do it justice with Mafia: Definitive Edition. This feels like the rare necessary remake that elevates and builds upon the original. It's truly an offer you can't refuse."
IGN (8/10)
"Completely rebuilt from the ground up, Mafia: Definitive Edition features excellent performances from its new cast, a fantastic driving model, and a beautiful and authentic city oozing with 1930s atmosphere like overfilled cannoli. It's hobbled slightly by its fairly vanilla third-person combat – and it arguably wastes the potential of its entirely overhauled world by not crafting a few new ways to utilise more of it – but it's still a successful rejuvenation of the best story in the series to date..."
"You'll be hard-pressed to find a remake more faithful than Mafia: Definitive Edition. It pays a great deal of respect to the source text with excellent cutscene direction, voice acting, and a cast of characters you can't help but fall in love with. The game definitely shows its age with frustrating controls and vehicle handling, but the next story beat is enough of an excuse to continue pressing forward."
"The wider result, then, is one of wasted opportunity, a cardinal sin in '30s USA - the land of it, lest we forget. There are good moments in Mafia: Definitive Edition, some good times and some fond memories - I stand by my love of the radio, the rain patter, the cars, when you're not driving them - but the rest is at best nostalgia, which only goes so far."
Mafia: Definitive Edition currently has a Metacritic Rating of 82 on Xbox One based on 9 reviews, but the rating is a bit lower on PS4 at 77 based on 20 reviews. The game launches tomorrow, September 25th.
Are you picking up Mafia: Definitive Edition this week? Let us know in the comments.