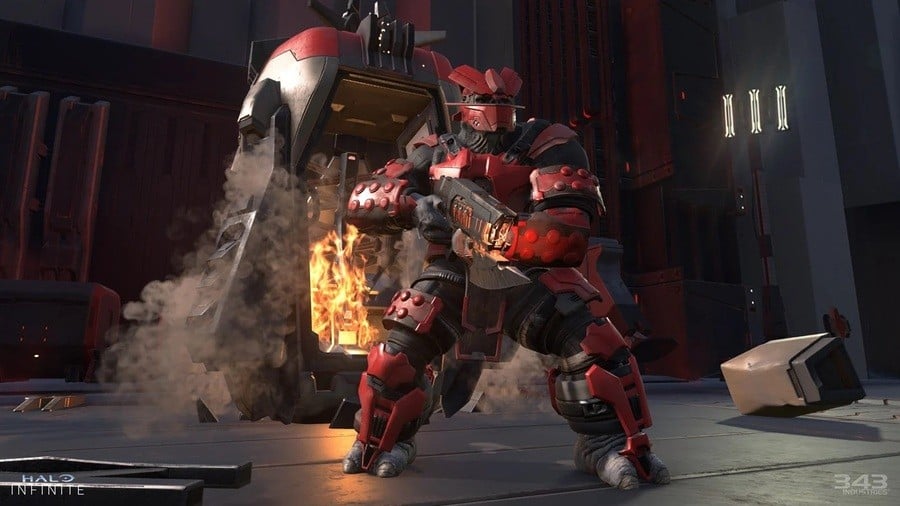 Independent developer Certain Affinity has announced today that it's working with 343 Industries on the development of Halo Infinite. The company shares a close bond with the Halo franchise going back to the mid-2000s.
In a statement on its website, the studio admitted that it was "always hopeful" about getting a chance to work with 343 Industries on another Halo project following Halo Infinite's announcement in 2018.
Today we're proud to reveal Certain Affinity's partnership with 343 Industries on Halo Infinite. Our team has been working closely with 343 since December of last year, continuing a long history of collaboration between the two studios working on multiple Halo titles dating back to 2006.

Led by Max Hoberman, Certain Affinity's Founder and President, who served as the former Multiplayer and Online Lead for the Halo series, the past 14 years have bonded into an incredible partnership across the series, and we're excited to continue our outstanding work together.

"Halo Infinite has huge long-term ambitions, while also giving a respectful nod to the franchise's past. This is an exciting combination. Given our own deep roots and long-time connections to the series, we couldn't be more excited to help 343 realize this vision" – Max Hoberman
The "long history of collaboration" that Certain Affinity alludes to stretches back to the days of the Halo 2 Blastacular Map pack, and the developer has since worked on multiple Halo titles including Halo 4's Forge and multiplayer modes, as well as updating Halo 2 in Halo: The Master Chief Collection.
Pleased to see Certain Affinity on board for Halo Infinite? Let us know your thoughts below.
[source certainaffinity.com]