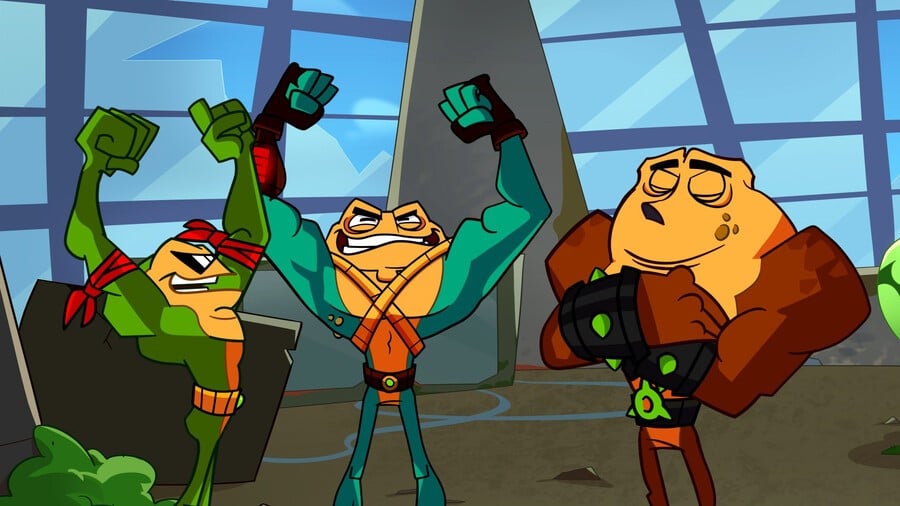 It's another busy day for Xbox Game Pass, with four more games now available on the service including the highly-anticipated Battletoads - 26 years after the last game in the series.
Elsewhere, we've got a selection of PC titles including a brand-new release on the Microsoft Store in the form of 80s action-adventure Crossing Souls, and Don't Starve: Giant Edition is also included on Xbox One.
The wait is over! Rash, Zitz and Pimple are returning at last to smash-hit their way through an all-new action-packed adventure of choreographed chaos, and couch co-op may never be the same again.
It's 1986 in California. A group of friends discover a mysterious pink stone that allows to travel between two realms. This gang will live the summer of their lives in an adventure that will get them involved in a government conspiracy. Control five kids with special skills while fighting and solving puzzles in order to save their families and the world.
Darksiders Genesis is an action/adventure that tears its way through Hell and back with guns blazing and swords swinging. Genesis gives players their first look at the world of Darksiders before the events of the original game. Furthermore, it introduces the fourth and last horseman Strife, as well as Co-op gameplay for the first time in the history of the franchise.
Don't Starve: Giant Edition combines the content of both the original Don't Starve game, and the Reign of Giants expansion pack, which adds new characters, seasons, creatures, biomes, and other challenges to Don't Starve.
Furthermore, every game in this list aside from Battletoads is currently available to purchase at 20% off for Xbox Game Pass subscribers - Battletoads is available at full price for £16.94/$19.99.
Any of these new Xbox Game Pass titles take your fancy? Let us know in the comments.