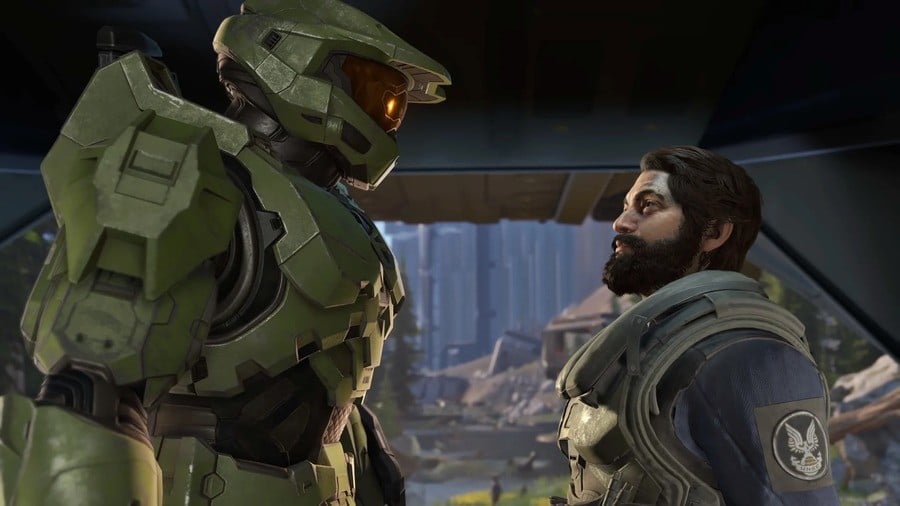 Since 343 announced the delay of Halo Infinite, it's been busy strengthening the team with various recruitments. Just yesterday, it partnered with the independent developer Certain Affinity, and now it's brought back another old friend.
Reintroducing Halo and Bungie veteran - Joseph Staten. While he's been with Xbox Game Studios since 2014 (and in more recent times working on Tell Me Why), he's now joining 343 as the project lead for the Halo Infinite campaign.
According to a Halo Waypoint update by 343 community manager, John Junyszek, Staten will assist the team in "realizing" its "vision" for the campaign. He previously served as director of cinematics during the development of Bungie's Halo games and has an extensive history writing for the series. Here's more about his past and present:
"For those of you who don't know Joseph Staten, he wore many hats while working at Bungie for all of their Halo titles and even Destiny before joining the Xbox Games Studios family in 2014. If you enjoy Halo's storylines, characters, and overall universe, he's definitely one of the key people you have to thank. As product lead on Halo Infinite, however, Joseph will be focused on supporting the campaign team's existing, talented, creative leaders and ensuring they have everything they need to create an awesome Halo game. His return to the franchise excites me and we're all looking forward to having him on board!"
In the same post, it was also revealed how Pierre Hintze - head of 343's publishing team for Halo: The Master Chief Collection - would be joining Halo Infinite's development as a project lead on the free-to-play component.
"We look forward to having his expertise directly on the Halo Infinite team as we look to deliver a quality Free-To-Play multiplayer experience for everyone."
What do you think of the latest recruitments? Leave a comment down below.
[source halowaypoint.com]