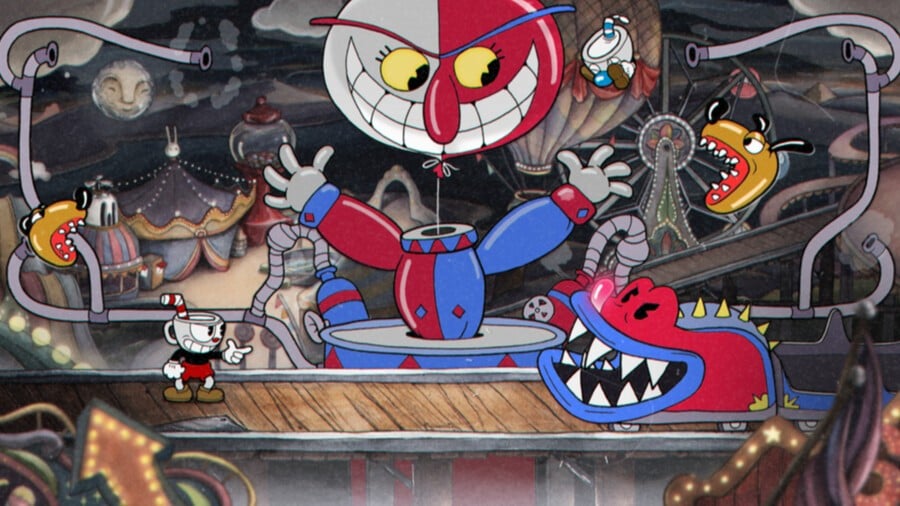 PlayStation fans got a very welcome surprise today following the announcement that 2017's critically-acclaimed Cuphead was releasing instantly on PS4 (it was actually leaked slightly ahead of time), and developer Studio MDHR has revealed that Xbox was very supportive in bringing the game to the platform.
This was highlighted by COO Maja Moldenhauer in an interview as part of Summer Game Fest:
"It's so awesome that the Xbox team has been so supportive, and empowering us to bring this game to more players, and so we're thankful for their support."
Of course, this isn't the first time Cuphead has been released on another console platform other than Xbox. The game made its debut on Nintendo Switch back in April of last year, but today marks its first appearance on all three systems, and we're 99.9% sure it'll also be backwards compatible on Xbox Series X (and probably PS5) as well.
Furthermore, Studio MDHR announced today that the Xbox One version of Cuphead will eventually be getting a special free update to "celebrate the wonderful players who believed in us from the very beginning," featuring a digital art gallery, behind-the-scenes commentary features, and playable soundtrack."
What do you make of this? Pleased to see Cuphead arrive on the PS4? Let us know in the comments.
[source youtube.com, via studiomdhr.com, pushsquare.com]