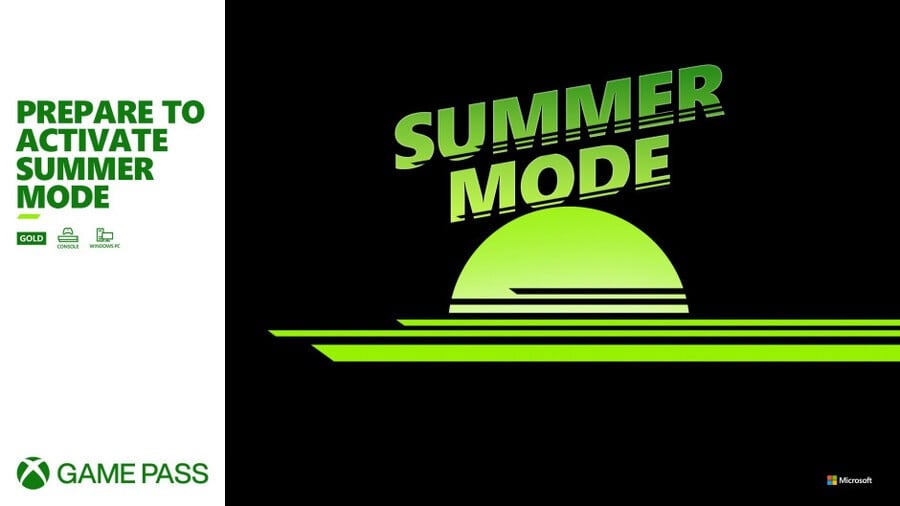 Microsoft has today unveiled its Xbox Game Pass Ultimate 'Summer Mode' campaign - an eight-week long promotion which will see Ultimate subscribers rewarded in various ways.
Firstly, the company says Xbox Game Pass Ultimate Perks will roll out throughout the summer including "for some of your favourite games," while two are already available - one for free-to-play action-RPG Dauntless, and another for 3 months of unlimited free deliveries from Postmates in the US.
Furthermore, it will be handing out a selection of Microsoft Rewards related bonuses in the form double points for certain Xbox Game Pass Quests and a Summer Mode punch card.
There will also be sweepstakes with a chance to win various prizes, including an Xbox One X console for those who earn more than 500 gamerscore points between now and August 5th in the US.
And finally, there will be a "Big Gaming Weekend" later this summer in which the company will open up multiplayer and some free games to play that weekend for console and PC. It says it will share more details on this soon.
Lots to look forward to over the summer, then! What are you most interested in? Let us know below.
[source news.xbox.com]