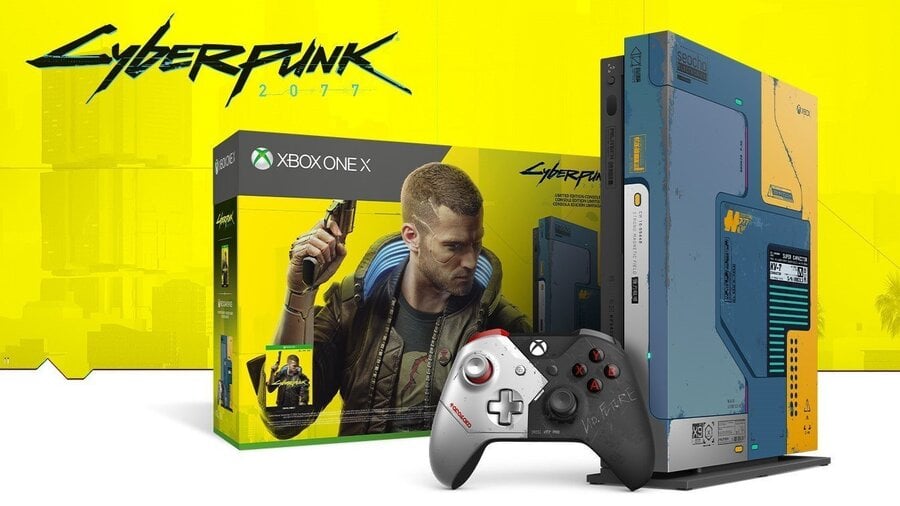 If you cast your mind back to a couple of months ago, you may remember a story about how the Cyberpunk 2077 Limited Edition Xbox One X Bundle had mistakenly been put up for pre-order on the Microsoft Store at an eye-watering $1999.99.
Now, it seems Microsoft is compensating those who actually went ahead with the pre-order by gifting them a free copy of Cyberpunk 2077 (with its first expansion) to apologise for the confusion caused.
Twitter user JustCharles shared a copy of the Xbox Live message, which reads as follows:
"Unfortunately, we are not able to complete your Cyberpunk Limited Edition Console pre-order as it was not intended to be offered for sale as a stand-alone product. We apologize for any confusion caused by this error. Given the circumstances, Microsoft & CD Projekt Red are delighted to offer you a FREE copy of Cyberpunk 2077 with the first expansion."
Of course, the bundle ended up going on sale at a much lower price of £259.99/$299 when it was eventually released back in early June (including a free copy of the game), but it now appears to be out of stock pretty much everywhere. So who knows - you may end up having to pay $1999.99 on eBay in the future if you really want one!
Did you pre-order the $1999.99 bundle?! Let us know if you got a free copy of Cyberpunk 2077 below.
[source twitter.com, via twitter.com]