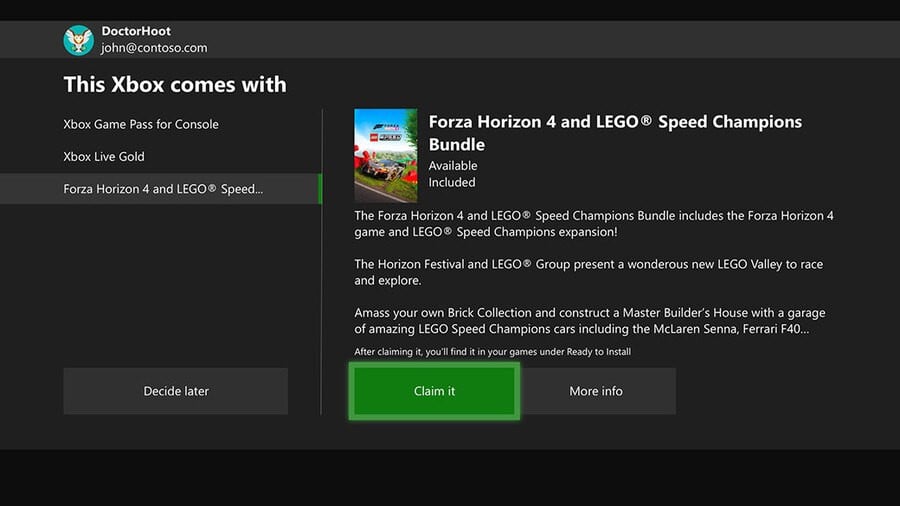 With the release of the Cyberpunk 2077 Xbox One X Limited Edition Bundle last week, owners quickly noticed that no digital codes had been included - instead, Microsoft is using a feature called "Digital Direct" to ensure all content is redeemed to your Microsoft account during setup.
This feature isn't entirely new - it's been used as part of the Xbox All Access program for a while now for example, but it appears to be becoming more widely implemented over time. It works by allowing you to claim your benefits all at once, with content being attached to the first Microsoft Account that redeems it.
This is a notable departure from past methods, in which you would manually redeem codes for games and subscriptions. Interestingly, we also noticed that some Windows 10 PCs are including Digital Direct support as well, as mentioned over at the official Xbox Support website. Will this feature be carried over to the Xbox Series X? Microsoft hasn't said anything about this officially yet, but we're guessing it'll be the case.
What are your thoughts on the Xbox Digital Direct system? Let us know in the comments.
[source xbox.com, via hotukdeals.com]