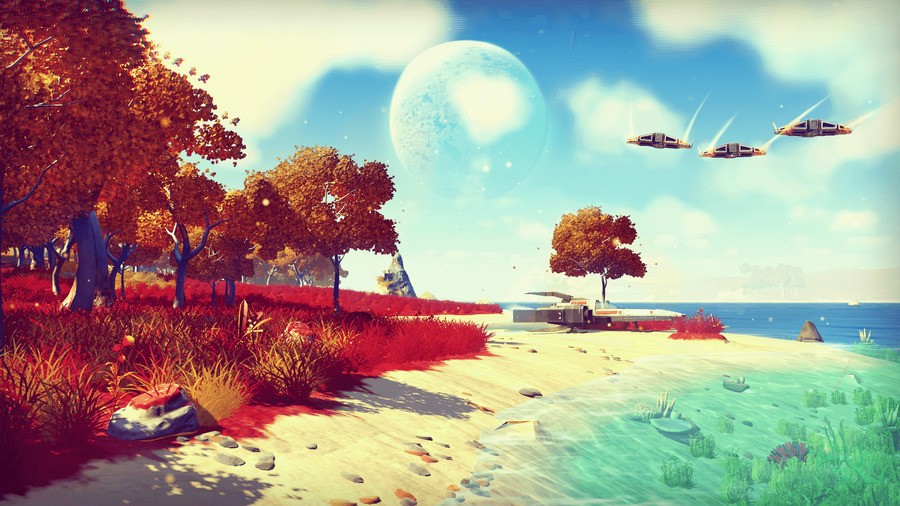 Welcome to the weekend! We're spoilt for choice again on Xbox over the next few days, with loads of new Xbox Game Pass additions including No Man's Sky and two Kingdom Hearts collections, while Xbox Live Free Play Days and the massive Deals Unlocked Sale are ongoing as well. Here's what we're playing over the next couple of days:
Fraser Gilbert, News Editor
Three simple words - No Man's Sky. I've never played it before, but now that it's part of Xbox Game Pass I'm definitely going to try it out. Another recent Xbox Game Pass addition I'll be diving into is Kingdom Hearts HD 1.5 + 2.5 Remix, as while I've really enjoyed Kingdom Hearts III so far, the story has left me more than a little bit confused. Time to go back to the start and see how it all began!
That's probably about it for this weekend, although last night I was having some great online games with random players on Golf with your Friends. I know that sort of defeats the purpose of the game's title, but I might just dip into a few more of these over the next couple of days. Have a good one, folks!
Liam Doolan, News Reporter
I've taken advantage of the current Xbox sale by purchasing a digital copy of Burnout Paradise Remastered. I'm ashamed to admit that I didn't really play the original version when it was released in 2008. It's rather odd because I played Burnout 1-3 and even Criterion's take on Need for Speed: Hot Pursuit but somehow ended up skipping the main course. So, this weekend I'll finally be burning some rubber in Paradise City.
One other game I'd like to investigate is Dead by Daylight (it also happens to be part of this weekend's Free Play Days). Ever since the Silent Hill DLC was teased I've been looking at it - so hopefully I can build up the courage to try it out over the next few days. That's all for me this weekend.
Which Xbox games will you be playing this weekend? Let us know in the comments.