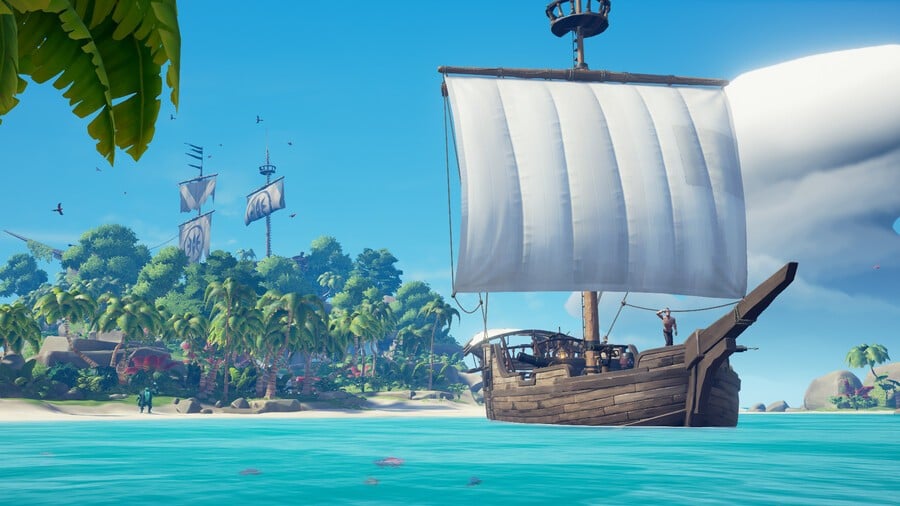 It was revealed back in April that Rare's Sea of Thieves would be coming to the Steam platform in the near future, and now it has officially arrived. The game is available at a price of £34.99.
As Steam and the Microsoft Store are separate platforms, existing PC owners who are eager to play this way will need to buy the game again. For newcomers it's completely a matter of choice, although we should note that Sea of Thieves is also included via Xbox Game Pass on Windows 10.
The good news is that the Steam version supports crossplay with the Windows Store and Xbox One versions, and any of your existing progress will carry over due to the game requiring an Xbox Live login.
Sea of Thieves offers the essential pirate experience, from sailing and fighting to exploring and looting – everything you need to live the pirate life and become a legend in your own right. With no set roles, you have complete freedom to approach the world, and other players, however you choose.
Will you be purchasing Sea of Thieves on Steam? Let us know in the comments.
[source store.steampowered.com]