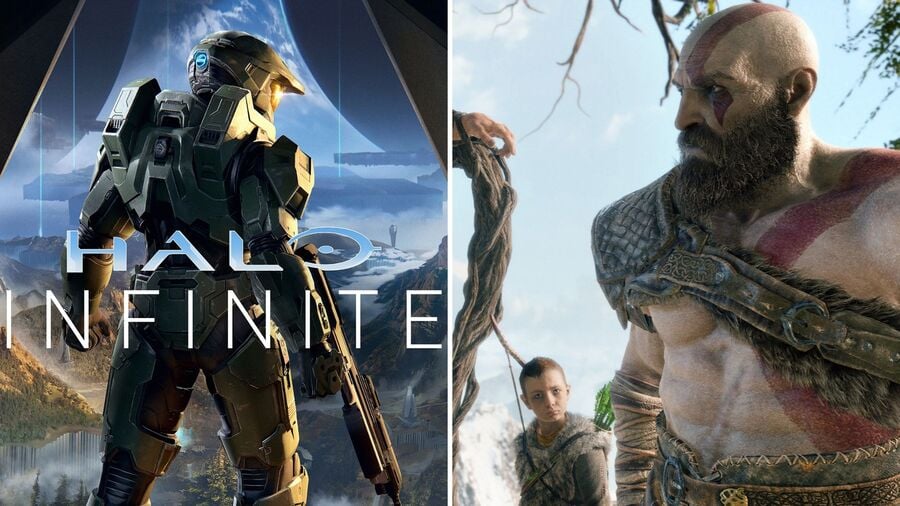 The latest episode of the Dealer - Gaming podcast, which has featured current and former Microsoft employees in the past, has reported that Halo Infinite has something "really cool" in common with popular PS4 title God of War.
While not directly suggesting what it might be, the host of the podcast explained that they'll point out the similarities after it's been revealed, which will presumably be at Inside Xbox in July:
"The only thing I'll say about Halo Infinite is that it has something in common with God of War that we'll point out after it's actually revealed, that we learned about recently that's really cool. And again, Halo Infinite is apparently a juggernaut."
As with all rumours, we obviously suggest taking this with a pinch of salt. If it's true though, it'll be interesting to see what that similarity turns out to be... hopefully we'll find out in just a few short weeks!
Do you buy this rumour? What do you think it's referring to? Give us your suggestions below.
[source youtube.com, via twitter.com]