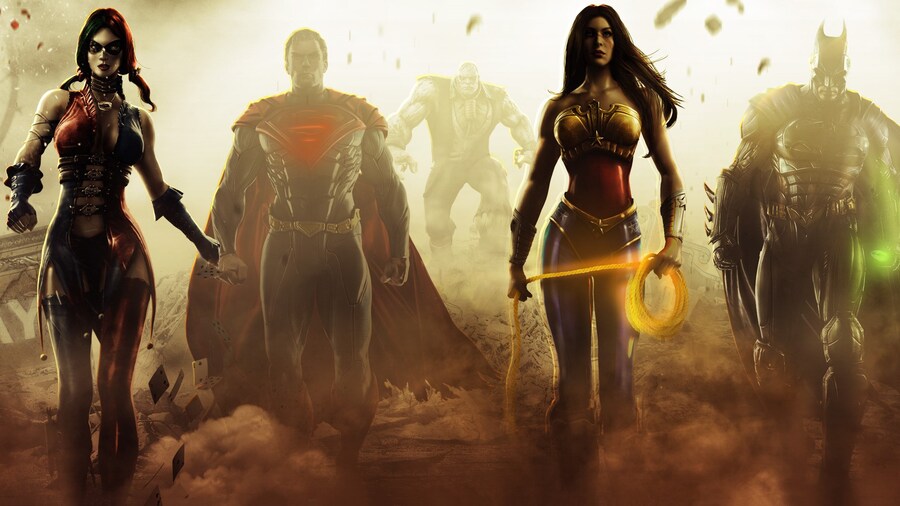 Update (Fri 19th Jun, 2020 14:30 BST): WB Games has now confirmed this free copy of Injustice: Gods Among Us is intentional, and you'll be able to snag it until June 25. Enjoy!
---
Original story (Fri 19th Jun, 2020 03:00 BST): It's time for another freebie! For whatever reason, Xbox 360 fighter Injustice: Gods Among Us is currently free to download on the Microsoft Store. The game is also backwards compatible on Xbox One.
You can grab it by heading to the Xbox 360 marketplace and searching for the "free" symbol next to the game. There are two similarly titled versions on there - you're looking for the 7.80GB file.
However, we must warn you that a few users have reported seeing a £24.99 purchase price after initially clicking the download button. Please make sure you check for this in the "confirm purchase" screen!
Finally, you'll also notice that multiple DLC for the game is free on the Xbox 360 marketplace. You can get various Compat packs, the Man of Steel pack and the Arrow skin at no extra charge, so snap them up while you can!
Have you downloaded your free copy of Injustice: Gods Among Us yet? Let us know in the comments.

[source microsoft.com]