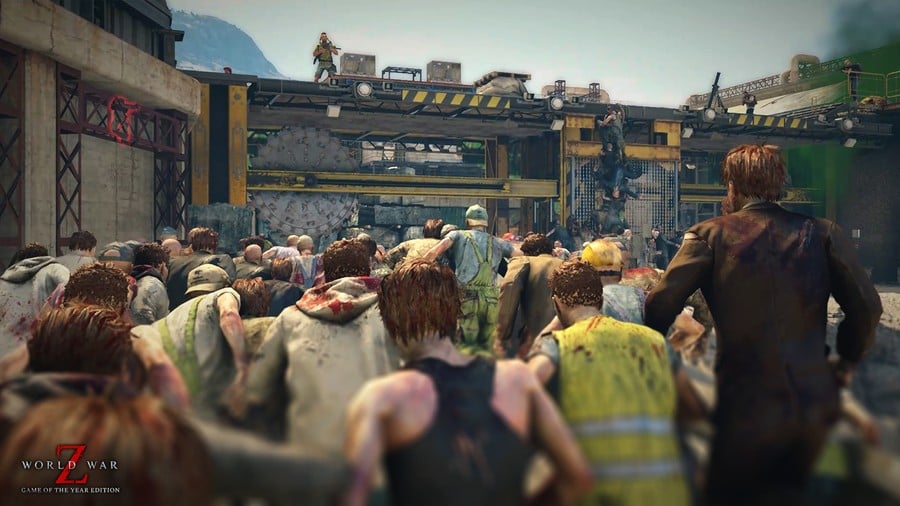 Here we go again! Next week is primarily an indie week on Xbox One, with lots of intriguing new titles coming to the platform including SuperMash, Zombies Ruined My Day and Task Force Kampas. Let's take a look at the full list of games below, (mostly) courtesy of Mike Nelson over at Xbox Wire.
Pushy and Pully in Blockland (May 5): "Pushy and Pully in Blockland is an endearing co-op arcade game that will take you and a friend through ever-challenging levels."
Emma: Lost in Memories (May 5): "Poetic, surrealistic and melancholic, EMMA: Lost in Memories offers a unique experience in a strange and dangerous world where walls fade away as you touch them."
World War Z: Game of the Year Edition (May 5): "World War Z Game of the Year Edition delivers the full base game and all existing and upcoming content featured in its season pass"
Reed 2 (May 6): "Reed awakens… to the memories of the old supercomputer… Reed failed. The reboot failed and now the digital world is once again breaking down."
Task Force Kampas (May 6): "Drawing inspiration from the golden age of Japanese shoot'em ups, Task Force Kampas combines retro action with modern conventions, adding new mechanics and randomly generated stages with hand-crafted bosses."
Zombies Ruined My Day (May 6): "This is the story of how the best day of your life can become a nightmare full of zombies."

Professional Farmer: American Dream (May 6): "Professional Farmer: American Dream – the latest spin-off from the Professional Farmer series – takes you to a ranch set in the captivating landscapes of the Midwest."

Infinite: Beyond The Mind (May 7): "Infinite - Beyond the Mind is 2D retro action platformer with a colorful chibi pixel art style. Navigate the battlefield by eliminating the wicked Queen's army across a variety of stunning environments."
Mecho Wars: Desert Ashes (May 8): "A classic reborn! Casual, turn-based strategy in a land of fantastical creatures and deadly machines!"

Fury Unleashed (May 8): "Fury Unleashed is a combo-driven rougelite action platformer - each kill you make increases your combo."
SuperMash (May 8): "SuperMash is a game that makes games! Mash together two game genres to get a completely unique new game each time, then challenge your friends to see how they do!"

Sin Slayers: Enhanced Edition (May 8): "Sin Slayers is an RPG with roguelike elements set in a dark fantasy world, where your choices determine how challenging the fights and enemies will be."
Ultimate Ski Jumping 2020 (May 8): "Ultimate Ski Jumping 2020 is an oldschool, pixelart sports game in which you play as a ski jumper."

Duke of Defense (May 8): "Get ready for a tower defense game that takes an uncommon approach to player interaction."
Ghost Files 2: Memory Of A Crime (May 8): "The life of a private detective is tough, and no one knows it better than Arthur Christie – an ex-cop, effective and tough as a nail."
More details and screenshots for most titles can be found at Xbox Wire. Also, don't forget to check out our Pure Xbox roundup of all the games announced for May 2020 so far! Is there anything you're particularly looking forward to in this list? Let us know in the comments below.
[source news.xbox.com]