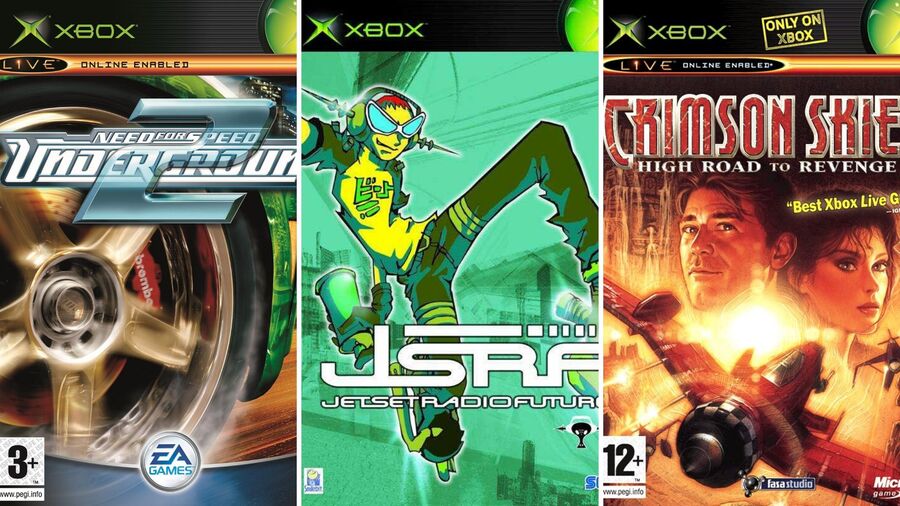 It's Friday, and that means it's the return of Pick One! This time around, we're again focusing on three original Xbox games, all of which have continued to prove popular over the years. So, which of the following titles would you remaster? Remember, you can only pick one!
Let's take a look at what we're working with:
Need For Speed: Underground 2 (2004)
Ask Need for Speed fans about their favourite games in the series, and there's a good chance this title will come up. Need for Speed: Underground 2 has unfortunately never been made backwards compatible on Xbox One (likely due to its soundtrack), so we'd love to see it get a remaster on Xbox Series X.
Jet Set Radio Future (2002)
The original Jet Set Radio received an HD remaster back in 2012, but its sequel - an original Xbox exclusive - has never been re-released. There are a lot of Jet Set Radio fans that would love to see this game either be made backwards compatible or get the remastered treatment.
Crimson Skies: High Road to Revenge (2003)
This flight-based combat game was released exclusively for the original Xbox in 2003, and went on to receive a fantastic reception from both fans and critics alike. It's achieved cult classic status over the years, and was actually the first original Xbox game to be made backwards compatible on Xbox One.
Let us know which of these games you'd remaster in the poll, and explain why in the comments below.