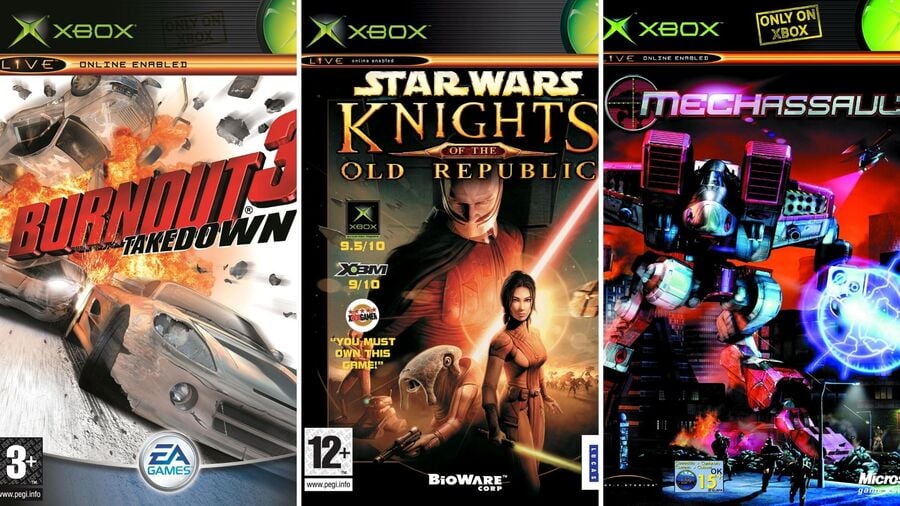 We're a little late with our Pick One feature this week due to the mass of Xbox Series X news we've been sorting through, but hey - better late than never! We're back to original Xbox titles again, with three more superb classics to choose from. So, which of the following games would you remaster? Remember, you can only pick one!
Let's take a look at what we're working with:
Burnout 3: Takedown (2004)
This Criterion Games developed title is still one of the most beloved racing games of all time, improving significantly on the previous two entries in the series. Burnout 3: Takedown is cherished for its fast-paced racing, fun-filled Crash Mode, and of course, those high-impact slo-mo takedowns.
Star Wars: Knights of the Old Republic (2003)
There have been a lot of Star Wars games released over the years, but this one typically tends to come out on top with fans. The BioWare RPG was released to critical acclaim back in 2003, and went on to receive a sequel in 2004 and PC-only MMORPG successor (The Old Republic) in 2011.
MechAssault (2002)
Head of Xbox Phil Spencer recently named this Xbox exclusive as the dormant IP he'd most like to see return. High praise then, and for good reason - MechAssault featured some intense third-person battles, and was notably one of the first Xbox games to ever support Xbox Live online multiplayer.
Let us know which of these games you'd remaster in the poll, and explain why in the comments below.