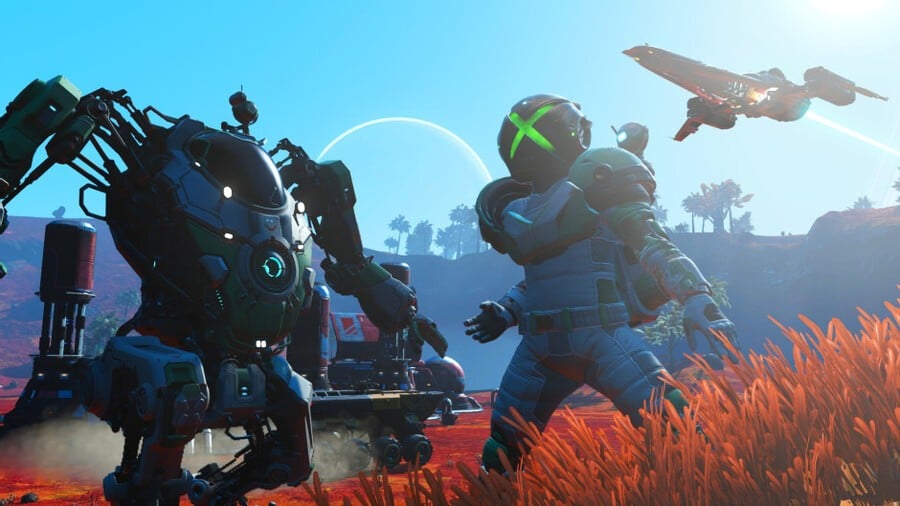 Hello Games has announced that it's bringing No Man's Sky to Xbox Game Pass in June. Additionally, a Windows 10 PC version of the game is on its way to the Microsoft Store.
In a post on Xbox Wire, programmer Sean Murray said it was a "natural and timely step" to bring No Man's Sky to Xbox Game Pass almost two years since it debuted on Xbox One. He also noted that Hello Games is "overjoyed" to have Windows 10 PC gamers join its community for the first time very soon.
An exact date hasn't been revealed yet for No Man's Sky joining Xbox Game Pass, but we'll let you know when we hear more. The game will be available for both console and PC subscribers.
Inspired by the adventure and imagination that we love from classic science-fiction, No Man's Sky presents you with a galaxy to explore, filled with unique planets and lifeforms, and constant danger and action.
Looking forward to playing No Man's Sky on Xbox Game Pass? Share your thoughts in the comments.
[source news.xbox.com]