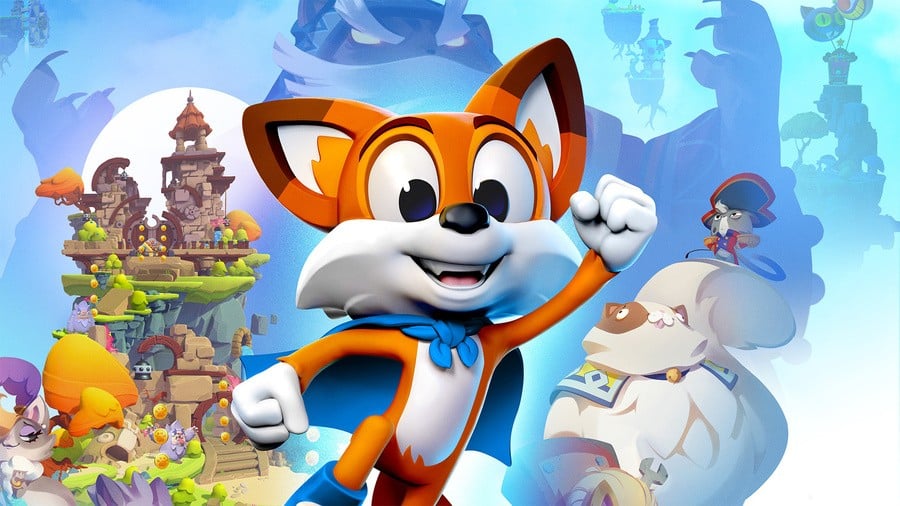 Playful Studios has announced last year's Nintendo Switch release New Super Lucky's Tale is coming soon to the Xbox One and PlayStation 4.
The developer made the news official on Twitter. Although it hasn't shared a release date yet, multiple retailer listings in Europe suggest the game will be arriving at some point between the end of June and beginning of July (thanks, Gematsu),
If you're wondering how this game is any different to Super Lucky's Tale – a title which you can play on Xbox Game Pass right now – some of the highlights include new levels and a "greatly improved" camera. Here's the full summary of the game from our sister site Nintendo Life, which awarded it eight out of ten stars:
New Super Lucky's Tale is a solid port of an underrated platformer with a greatly improved camera. It's a little on the short side and may not provide much of a challenge to more hardened gamers – and if you already own it on Xbox One there really isn't enough new here to warrant a second purchase – but what makes it worth a look is its uncanny ability to make you smile, and this is something that can't be overlooked, especially in modern times.
Will you check out the new version of Super Lucky's Tale when it arrives on Xbox? Leave a comment below.
[source twitter.com]