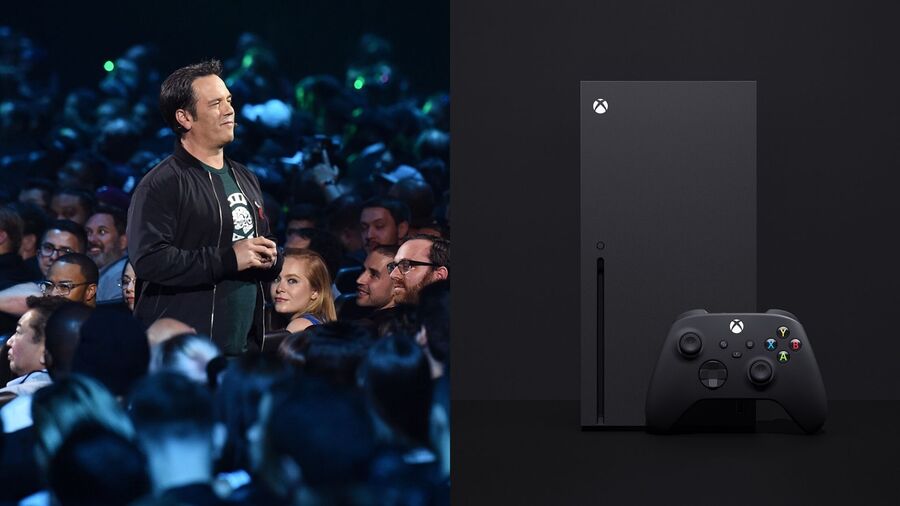 Update (Tue 26th May, 2020 18:15 BST): This surprise turned out to be directly related to the 'Talking Games With Reggie & Harold' podcast. At the end of the show, Phil Spencer revealed that Microsoft is donating an Xbox Series X to the New York Videogame Critics Circle's nonprofit organisation, which is working to educate students with games and journalism in underserved areas.
The Xbox Series X will be signed by Phil Spencer himself and will be auctioned off for the charity, with donors to the 'Talking Games With Reggie & Harold' podcast getting first chance at the bidding.
---
Original Story (Mon 25th May, 2020 13:45 BST): It was revealed last week that Xbox head Phil Spencer will guest on the 'Talking Games With Reggie & Harold' podcast with former Nintendo of America president Reggie Fils-Aimé and award-winning author/journalist Harold Goldberg on May 26th, and now we have a little more information to share about it.
According to GameSpot, topics on the podcast will include the Xbox Series X launch, Phil Spencer's early days at Microsoft, the COVID-19 pandemic and more. Co-host Harold Goldberg also teased a "surprise" from the Xbox boss:
If you want to catch the podcast tomorrow, you'll find it over at its official GoFundMe page at 12 PM ET. It's raising funds for a new initiative to bring games and games writing courses to high school students in homeless shelters in New York City, and donors get access to lots of bonuses such as extra content, the ability to ask questions to Reggie, and more.
What "surprise" do you think Phil Spencer has in store for us tomorrow? Share your predictions below.
[source twitter.com, via gamespot.com]