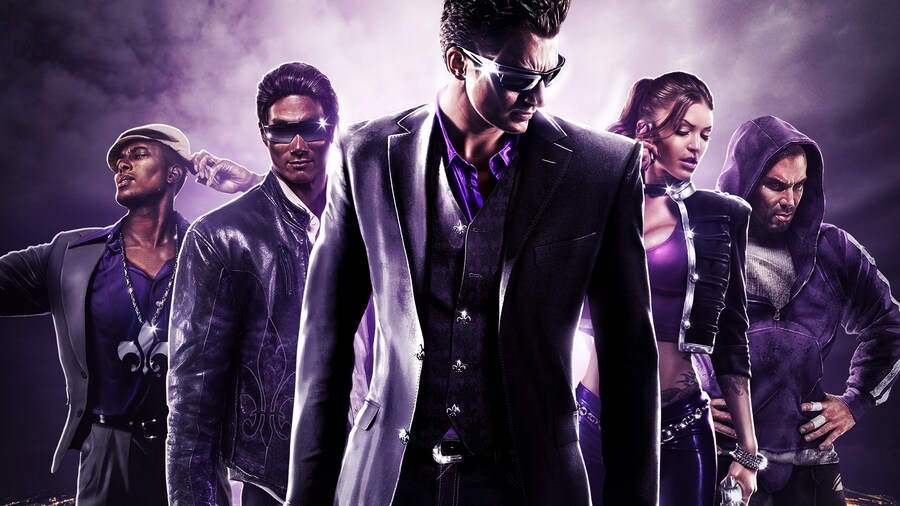 There are some highly-anticipated titles coming to Xbox One next week, including Saints Row: The Third Remastered, 'ShaRkPG' Maneater, and the beloved Golf With Your Friends. Let's take a look at the full list of games below, courtesy of Mike Nelson over at Xbox Wire.
Bullet Beat (May 19): "Bullet Beat is a shoot'em up, where everything at the levels is in tune with the music, even shooting. Keep the combo to get stronger!"
A Fold Apart (May 19): "An award-winning puzzle game that explores the emotional rollercoaster of a long-distance relationship — in a world of folding paper!"

Golf With Your Friends (May 19): "Turn the fairway into a runway and customise your balls in Golf With Your Friends! Pre-Order now to putt your own stylish spin on the game as you tee off with one of 3 new hats or floaties!"
Concept Destruction (May 20): "Concept Destruction is all about driving miniature cars made of cardboard, and crashing them into each other to earn points by destroying them!"

The Persistence (May 21): "The Persistence challenges you to survive aboard a doomed starship, overrun with horrific and murderous abberations. Explore, evade and fight your way through the depths to bring the craft home."
Maneater (May 22): "Experience the ultimate power fantasy as the apex predator of the seas - a terrifying SHARK! Maneater is a single player, open world action RPG (ShaRkPG) where YOU are the shark."

Monstrum (May 22): "Set on a derelict cargo ship, you have to outsmart one of Monstrum's terrifying predators as you try to escape. With a procedurally generated environment and permadeath, it's up to you and your wits to stay alive, or start over against another monster."
Saints Row: The Third Remastered (May 22): "Saints Row®: The Third™ - Remastered gives you control of the Saints at the height of their power, and you live the life to show for it. This is your City. These are your rules."
SokoBunny (May 22): "SokoBunny is new fully 3d look at classic sokoban. Play alone or with your friend online, kick the cargo in the warehouse labyrinth."

The Taller I Grow (May 22): "The Taller I Grow is a puzzle-platformer where you must connect to objects in your environment to become taller and solve puzzles."
More details and screenshots for all titles can be found at Xbox Wire. Also, don't forget to check out our Pure Xbox roundup of all the games announced for May 2020 so far! Is there anything you're particularly looking forward to in this list? Let us know in the comments below.
[source news.xbox.com]