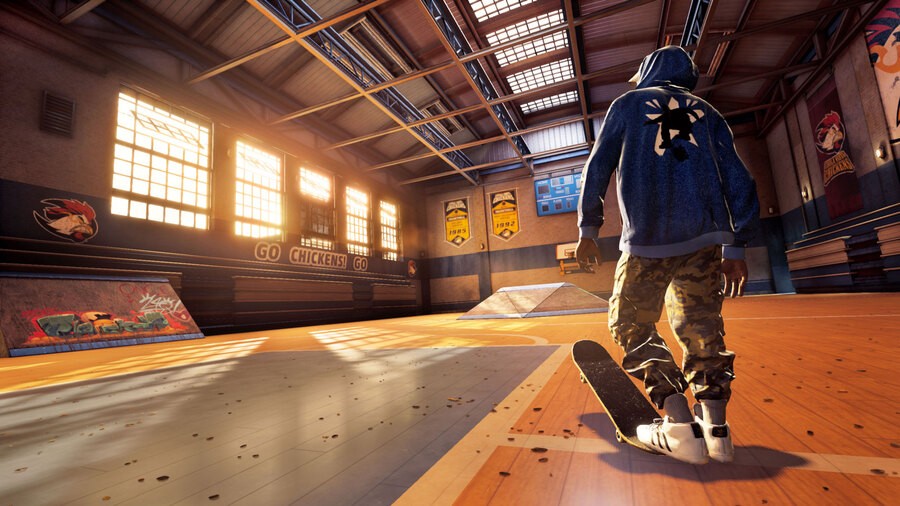 If you've ever played a Tony Hawk's Pro Skater game, you'll know just how important the soundtrack is to the overall experience. Activision and developer Vicarious Visions has honoured this, bringing back the vast majority - but not all - of the songs from the first two games for its upcoming remaster.
Without further ado, here's the full list of tracks coming to Tony Hawk's Pro Skater 1 and 2 when it releases for Xbox One on September 4th, 2020:
Police Truck - The Dead Kennedys
Superman - Goldfinger
Jerry Was a Race Car Driver - Primus
New Girl - The Suicide Machines
Here and Now - The Ernies
Euro-Barge - The Vandals
Blood Brothers - Papa Roach
Guerrilla Radio - Rage Against The Machine
Pin the Tail on the Donkey - Naughty by Nature
You - Bad Religion
When Worlds Collide - Powerman 5000
No Cigar - Millencolin
Cyclone - Dub Pistols
May 16 - Lagwagon
Subculture (Dieselboy + Kaos VIP) - Styles of Beyond
Heavy Metal Winner - Consumed
Evil Eye - Fu Manchu
Five Lessons Learned - Swingin Utters

It's a pretty exhaustive list featuring the vast majority of songs from the first two games in the Tony Hawk's Pro Skater series, although it seems like a few classics such as "Bring The Noise" by Anthrax & Public Enemy are sadly missing. You can begin re-familiarising yourself with these glorious 90s tunes right now on Spotify via an official playlist.
Tony Hawk's Pro Skater 1 and 2 is available for digital pre-order right now over at the Microsoft Store, and includes early access to a Warehouse demo arriving sometime prior to launch.
Are you happy with the soundtrack, or are some of your favourites missing? Let us know in the comments.
[source gematsu.com]