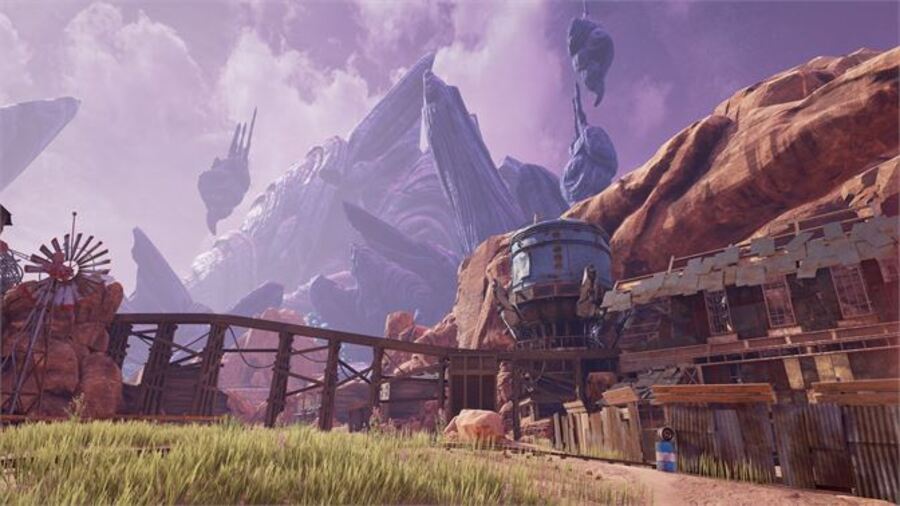 Next week is a bit of a quiet one in terms of major releases on Xbox One, but we've still got some great games to look forward to, including the likes of Construction Simulator 3, Block Quest Maker and Obduction, which was developed by the team behind PC classics Myst and Riven. Let's take a look at the full list of games below, courtesy of Major Nelson over at Xbox Wire.
Construction Simulator 3: Console Edition (April 7): "Construction Simulator 3 returns to Europe! Discover an idyllic European town with officially licensed vehicles by famous brands like Caterpillar, Liebherr, Bobcat, and more".
Null Drifter (April 8): "Blast into a 1-bit lo-fi simulation that will gradually train your skills up to become the ultimate space-fighter pilot!"
Rush Rover (April 8): "Intelligent robots and mining exploration have spread over every known galaxy."
Glaive: Brick Breaker (April 8): "Glaive: Brick Breaker is a classic and popular Arkanoid-type game with beautiful 3D graphics, power-ups, tons of different stages and dynamic gameplay."

Convoy: A Tactical Roguelike (April 8): "A tactical roguelike-like inspired by Mad Max and FTL in which you cross a wasteland in search of parts for your broken ship."
Galaxy of Pen & Paper +1 Edition (April 8) "Galaxy of Pen & Paper is a turn-based RPG that takes the pen and paper games of your childhood and launches them into space."
Beholder 2 (April 9): "You are a newly employed department officer within the Ministry of a totalitarian State."
BQM - Block Quest Maker (April 10): "Jump into Block Quest Maker (BQM) and build your very own dungeon RPG, packed with puzzles, mazes, and traps."

Braveland Trilogy (April 10): "Braveland Trilogy is a turn-based game inspired by old-school strategies with hexagonal battlefield."

Retro Tanks (April 10): "Retro Tanks is an intense, fast-paced tank shooter game that's fun and easy to learn."

Obduction (April 10): "A new sci-fi adventure from Cyan, the creators of Myst."
More details and screenshots for all titles can be found at Xbox Wire. Is there anything you're particularly looking forward to in this list? Let us know in the comments below.
[source news.xbox.com]