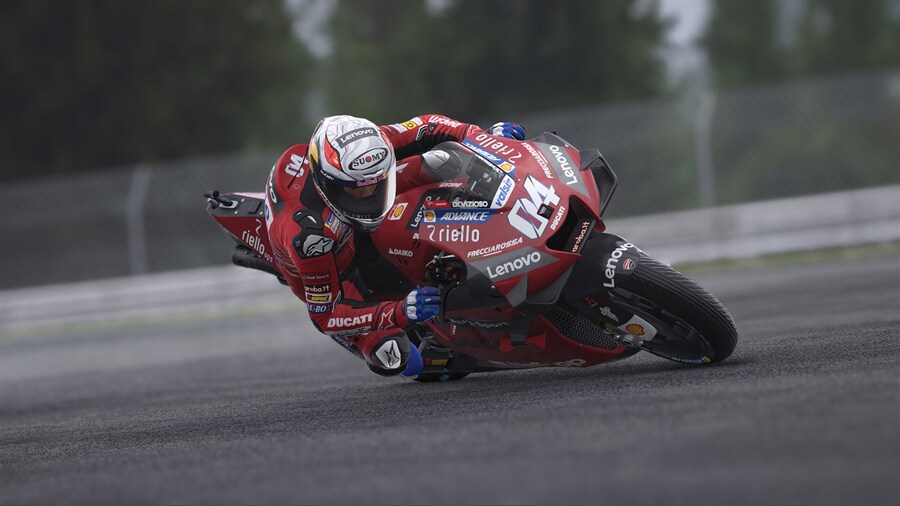 We've got another interesting selection of games coming out on Xbox One next week, including two titles releasing with Xbox Game Pass on launch day. Plus, for racing fans, there's the release of MotoGP 20 to look forward to. Let's take a peek at the full list of games below, courtesy of Mike Nelson over at Xbox Wire.
Obey Me (April 21): "Set in the modern world, Heaven and Hell are locked in a millennial conflict for the souls of mankind."
Gato Roboto (April 21) (Xbox Game Pass): "Pounce inside of your cozy armored mech and set off on a dangerous trek through an alien underworld full of irritable creatures and treacherous obstacles..."
Brutal Rage (April 22): "Brutal Rage is a scrolling beat'em up. Cross the city and beat all enemies on your way. Use your skills and weapons to realize epic combo!"
Guard Duty (April 22): "Tondbert, loyal Guard to the Castle of Wrinklewood, is having a rough day. A little too much ale at the local pub, a lapse in judgement, and the next thing you know a hooded figure has slipped into the kingdom and kidnapped the princess."
Help Will Come Tomorrow (April 22): "In a Siberian wilderness, on the eve of October Revolution, passengers survive catastrophe of Trans-Siberian railway train. They must endure in a harsh climate until rescue arrives."

MotoGP 20 (April 23): "This year, experience all the thrills of the more-complete-than-ever Managerial Career mode and enjoy new technical improvements and graphics."

Deliver Us The Moon (April 24) (Xbox Game Pass): "Deliver Us The Moon is a Sci-Fi thriller set in an apocalyptic near future, where Earth's natural resources are depleted."
Archaica: The Path of Light (April 24): "As the Light Bearer, your quest is to walk the legendary Path of Light and explore an ancient and beautiful world."
Georifters (April 24): "The ground is your weapon in the fast-paced battle arena of Georifters. Team up with or against your friends to punch portals, twist tunnels, flip lasers, and steal the ground from under each other..."

Sunless Sea: Zubmariner Edition (April 24): "Take the helm of your steamship in a Victorian Gothic roleplaying game of discovery, loneliness and frequent death."

War Theatre (April 24): "War Theatre expands classic turn-based strategy gameplay with RPG elements. Choose your hero and take to battle in single-player campaigns set in a continent ravaged by ceaseless war."
Quest Hunter (April 24): "Quest Hunter is an isometric action-RPG where your choice drives the story. Find tons of treasures and secrets, solve puzzles, equip your character, level up your skills and finish off enemy bosses."
Quern – Undying Thoughts (April 24): "Quern introduces reusable puzzle mechanics to the classic genre, making the player think about the game as a whole, and not just as a series of individual challenges."
More details and screenshots for all titles can be found at Xbox Wire. Is there anything you're particularly looking forward to in this list? Let us know in the comments below.
[source news.xbox.com]