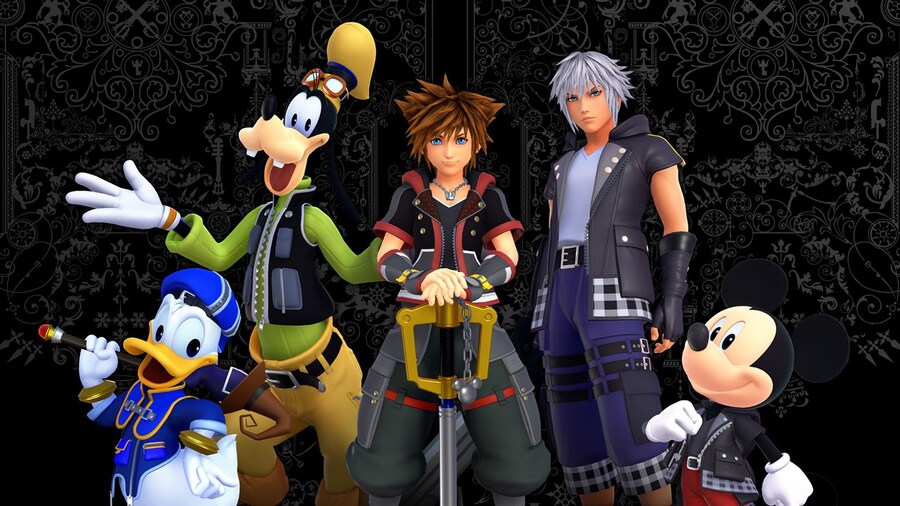 It's safe to say we have plenty of Kingdom Hearts fans here at Pure Xbox, even despite the series waiting seventeen years to finally debut on Xbox with the release of Kingdom Hearts III in 2019. And today marks an important day for the series — the 18-year anniversary of its original launch in Japan.
Indeed, the original Kingdom Hearts was released (for PS2, but let's skip over that bit) on March 28, 2002. It later made its way to North America in September of that year, and was available around the world by late November. Needless to say, it was a smash hit, going on to spawn countless sequels across a wide range of platforms.
https://twitter.com/KZXcellent/status/1243785208563990531
If you feel like celebrating, you can experience the Kingdom Hearts franchise in multiple ways on Xbox One. There's the Kingdom Hearts HD 1.5 + 2.5 Remix, which contains a selection of games including the reissued 'Final Mix' versions of the first two titles, Kingdom Hearts HD 2.8 Final Chapter Prologue, which features two additional games (including a 3DS remake) and Kingdom Hearts III, which is currently available via Xbox Game Pass.
What are your favourite memories with Kingdom Hearts? Share them (no spoilers please!) in the comments.
[source twitter.com]