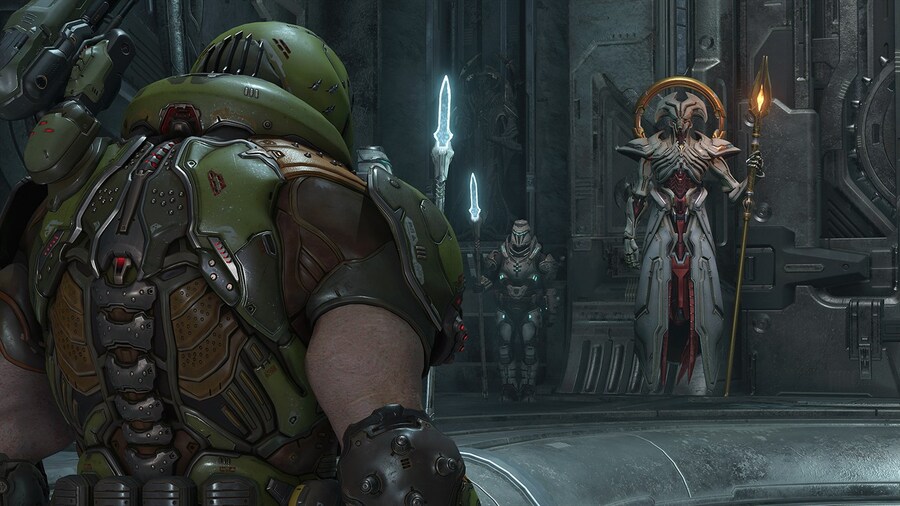 We're now just ten days away from the release of the highly-anticipated DOOM Eternal, and we've got some good news -- it'll run at 60 frames-per-second regardless of the Xbox One model you're playing on. Ultimately, it means base Xbox One owners won't have to miss out on any of the fun.
The news comes courtesy of Billy Khan on Twitter, Lead Engine Programmer at id Software. He went on to note that all consoles will also be able to utilise a Field of View slider in the game, while Xbox One S and Xbox One X models will additionally benefit from HDR support.
It's also been noted that DOOM Eternal will have a 5GB day one update. If you're picking up the disc version on launch day, it might be worth inserting it ASAP to get that download out of the way.
Are you excited for DOOM Eternal? Tell us your favourite DOOM memories in the comments below.
[source twitter.com, via twistedvoxel.com]