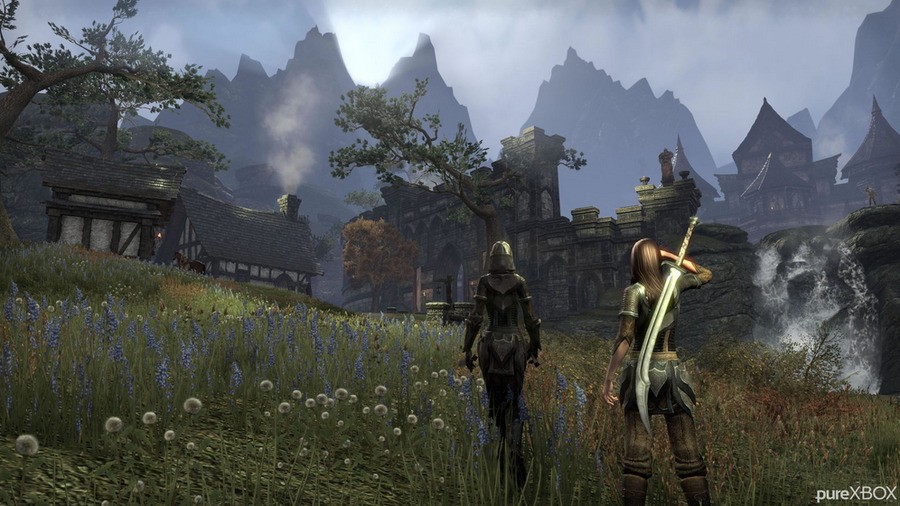 The Elder Scrolls Online: Tamriel Unlimited is getting a new content update in September. The update will include the Imperial City, the first major downloadable content expansion for the game.
The capital of the Cyrodiilic Empire is under siege. Daedric Prince Molag Bal has seized control of the Imperial City and it's up to three alliances to take it back.
Six new imperial districts have been included, offering a mix of new PvE or PvP content. The Imperial Sewers offer additional challenges for small groups of adventurers while White-Gold Tower and the Imperial Prison challenge PvE players. New quests, characters and enemies will be introduced, including the Xivkyn. Players will also be able to search for new Treasure Vaults, which will contain rare finds or battle the armies of Molag Bal to plunder Tel Var Stones, a new form of currency for Veteran Rank 16 weapons and armor.
You can see a trailer for the Imperial City DLC below:
The Imperial City DLC will also come with a base-game patch which features the following updates:
15% decrease in the amount of XP it takes to gain a Veteran Rank
100% more XP for all public dungeons
50% more XP for all Veteran Rank quests
20% more XP in Craglorn
Veteran Rank increased to 16
Racial Passive improvements
Mundus Stone buff improvements
Glass racial motif style
Improvements to existing item sets
The ability to hide mount visual upgrades
New crafting skill line passives
New Undaunted pledges
Tons of combat and gameplay balance changes
Improved end-of-campaign Alliance War rewards
More to be announced at a later date
The base-game patch will be free to all players of The Elder Scrolls Online: Tamriel Unlimited. The Imperial City DLC pack is included with an active ESO Plus membership. Otherwise non-subscribed players will have to pay 2500 Crowns at in-game store.
The update will be released on Xbox One on September 16th.
[source express.co.uk, via eurogamer.net]