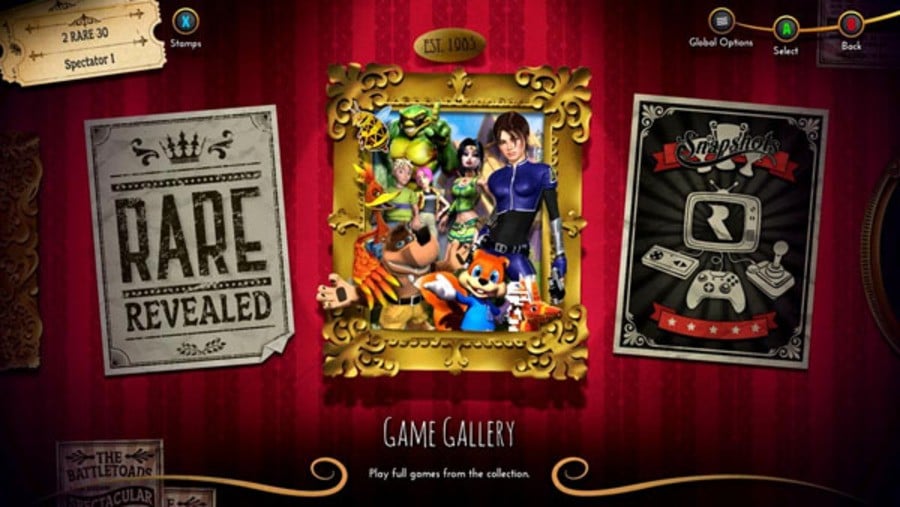 Whether you're planning on owning the disc or digital copy, Rare Replay -- a collection of 30 classic Rare games -- is going to take up approximately 50GB of your precious Xbox One memory to install each game.
Based off of information from the Xbox website, Rare Replay needs 11.26GB to install every game that came before the Xbox 360. That includes games like Battletoads, Banjo-Kazooie, and Slalom. After that, a further 38GB is needed for the installation of all Xbox 360 games like Viva Piñata, Kameo, and Perfect Dark Zero. These titles simply get added to your download queue, so they will download in the background. If you choose to cancel any downloads, they will be added to your 'Ready to Install' section in My Games & Apps.
If you'd like to take a look at Rare Replay in action -- plus get a brief look at the game select screen (around the 7:45 mark) -- you can check out the below off-screen video.
Rare Replay releases on August 4th and will contain 10,000 Achievement points for gamers to earn. However, if you have already earned achievements on the Xbox 360 editions of these games, you won't be able to double your points. They remain the same as they do on Xbox 360.
[source gamespot.com, via store.xbox.com]