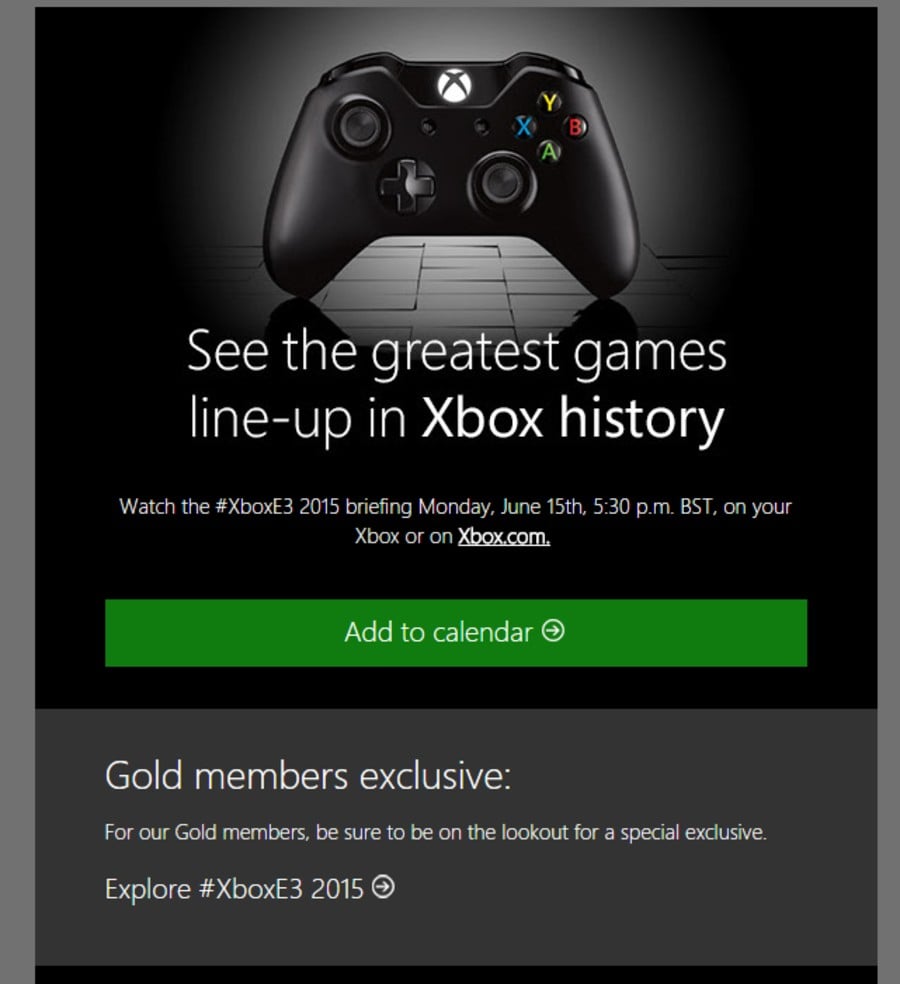 According to a promotional email sent out by Microsoft today to promote their E3 presser, Xbox Live Gold subscribers will be in for a little surprise, in the form of some sort of an exclusive offer.
The text reads simply:
Gold members exclusive: For our Gold members, be sure to be on the lookout for a special exclusive.
Way to bait the hook, Microsoft!
The offer could be some sort of discount or a free game. It could be a Gold-exclusive free to play title or a beta. Hey, it could even be the full rollout of the physical Xbox Live Rewards program that has been ramping up for VIPs over the last few weeks...
It realistically could be anything, but keep those peepers fixed on the conference tomorrow. We'll have a full liveblog and video stream, so you can watch it right here with us from 5:30pm BST. Local times for all of the briefings are available here.