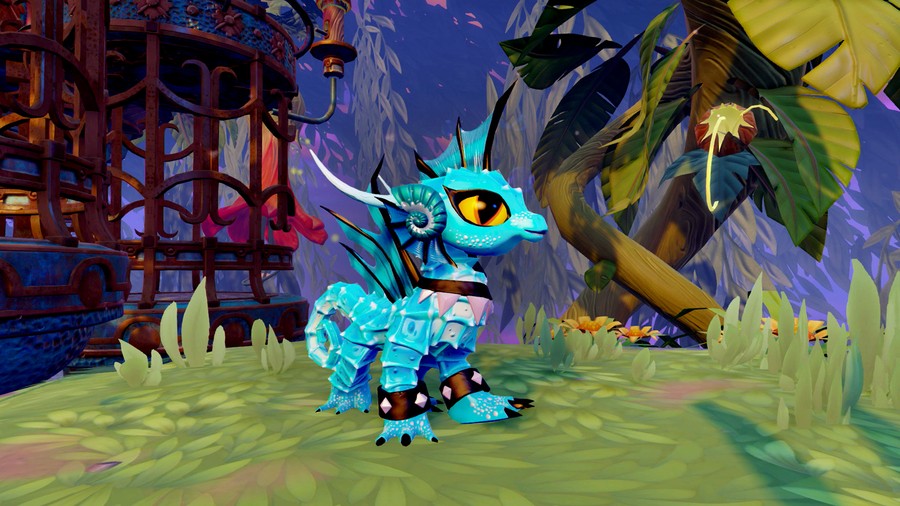 According to the official website, Skylanders Trap Team will be seeing a plethora of new figures hit the shelves in time for Easter. These include:
Fire Element : Small Fry and Weeruptor, two mini versions of other Skylanders;
Water Element : Echo, a musical dragon Gill Runt, a mini Skylander and Thumpling, a mini version of a Giant Skylander;
Earth Element : Rocky Roll, who rides on a boulder while dispensing rocks;
Life Element : Whisper Elf and Barkley, two mini characters based on other Skylanders;
Air Element : Pet Vac and Breeze, another two mini characters;
Light Element : Spotlight, a light based dragon character
Dark Element : Blackout, a fierce looking dragon character.
It is worth mentioning that the mini characters mentioned above are sold in packs of two, so Small Fry and Weeruptor are sold together, as are the others, grouped by element.
In addition to these, there are also a number of Easter special additions. There is an Easter Bunny decorated Earth Trap, Eggsellant Weeruptor (their joke, not ours) and Power Punch Pet Vac. In the UK, the Easter special editions are exclusive to Smyths Toys. It appears that Activision has also finally relented and released a large number of Kaos Traps. These were only provided with the Skylanders Trap Team Dark Version game bundle, and had been changing hands for up to £70 on Amazon and Ebay.
Happily, a Kaos Trap will now be availalble much more cheaply from all good retailers.
[source skylanders.com]