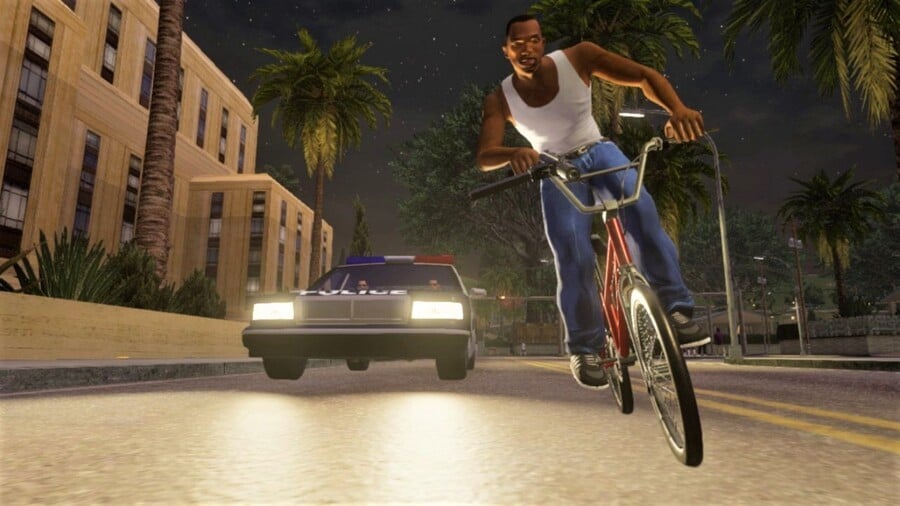 It's Game Pass day! We've got four more additions to the service today, with the highlight arguably being the launch of GTA: San Andreas – The Definitive Edition. Don't forget though, Skyrim has also received a free next-gen upgrade!
Another Game Pass bonus arrives in the form of a 10-hour free trial for Battlefield 2042 as part of EA Play. This is only available to Xbox Game Pass Ultimate members, allowing players to try out the full game ahead of time.
Here are the new games you can download with Xbox Game Pass today:
In this new fast-paced deckbuilding roguelike from Terry Cavanagh (Super Hexagon, VVVVVV), Chipzel, and Marlowe Dobbe, you'll fight monsters, find better loot, and level up your heroes as you work together to take down the Goddess of Fortune, Lady Luck herself. Balance your carefully planned strategies against the unknown of a dice roll.
Experience the blockbuster classic, updated for a new generation with across-the-board enhancements including brilliant new lighting and environmental upgrades, with high-resolution textures, increased draw distance, Grand Theft Auto V-style controls and targeting, and much more.
One Step from Eden combines strategic deck-building and real-time action with rogue-like elements, allowing your character the chance to carve a path of mercy or destruction. Fight alone or with a friend in co-op as you cast powerful spells on the fly, battle evolving enemies, and collect game-changing artifacts. Can you make it to Eden or will your destruction be imminent?
"Owners of Skyrim Special Edition or the Anniversary Edition on PlayStation 5 and Xbox Series X|S will receive a next-generation upgrade for the game. The upgrade will be free and optimize the game with enhanced graphics, faster loading times and more."
Interested in any of these new Xbox Game Pass titles? Let us know in the comments.