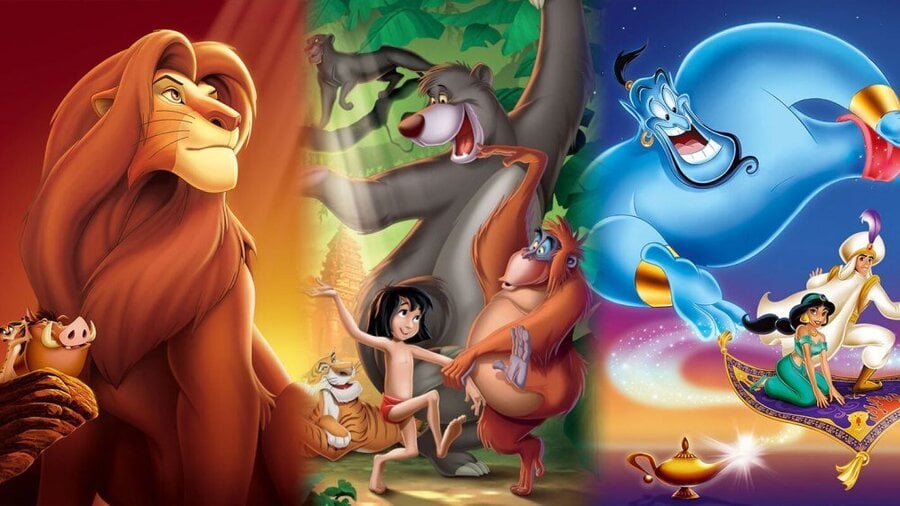 News of the Disney Classic Games Collection dropped last week, which revealed the previously released bundle of Aladdin and The Lion King would be joined by some new titles. Not only is the SNES version of Aladdin being included, but The Jungle Book will also be joining the roster. Since this announcement, many had hoped an upgrade path would be available, and thankfully, publisher Nighthawk Interactive has confirmed this to be true.
As spotted by Nintendo Life, owners of the original game will be able to upgrade to the Disney Classic Games Collection for a one-off charge of $9.99. No word has been mentioned on what the upgrade cost will be in other territories, but we expect it to be in a similar ballpark.
This news will undoubtedly be a massive weight off of many fans' shoulders, who up until this point believed they may be forced to purchase the entire game again. Luckily, this doesn't appear to be the case.
As for when Disney Classic Games Collection will be releasing, the trailer just says Fall 2021, but a French publisher for the game has a November 12 date listed for it. Either way, it won't be long until you're able to relive some nostalgic retro gaming moments.
Will you be picking up the Disney Classic Games Collection? Drop us a comment and let us know.
[source nintendolife.com, via twitter.com]