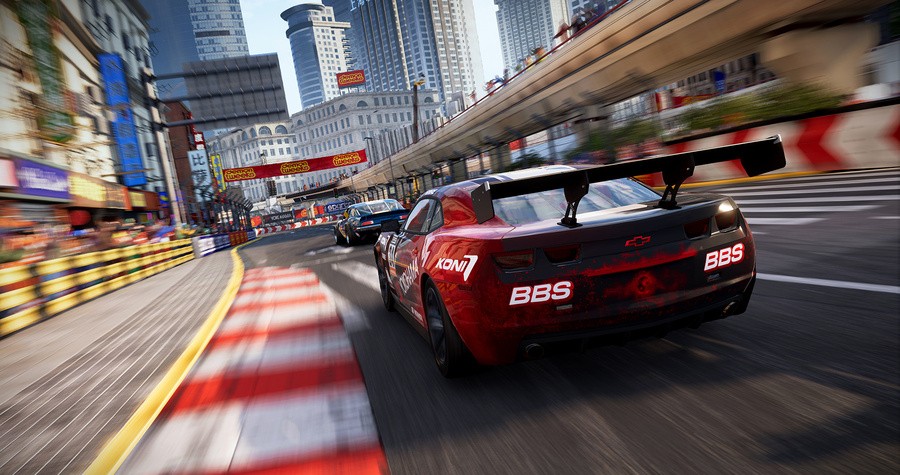 It's Game Pass day! We've had another five games enter the service exclusively for EA Play and Game Pass Ultimate members today, and they're all Codemasters racers following EA's acquisition of the company a few months ago.
Additionally, following its announcement at the Xbox Indie Showcase, Library of Ruina is also now available!
Here are the new games you can download with Xbox Game Pass today:
Embrace your fear and race on the edge of control with Dirt 4. Experience the adrenaline rush of rallying across challenging global locations in legendary off-road machines and take on unique challenges in Joyride mode – coming soon to Xbox Game Pass Ultimate via EA Play.
Dirt Rally is the most authentic rally game ever made, road-tested over 80 million miles by the Dirt community. Take on the ultimate off-road challenge with Dirt Rally on EA Play!
Carve your way through the world's most iconic rally locations in the most powerful off-road vehicles ever made, knowing that the smallest mistake could end your stage. Experience the most authentic point-to-point rally game combined with thrilling, fast-paced action of the FIA World Rallycross Championship.
The critically acclaimed F1 2020 adds more ways to play to the award-winning official F1 games series. Take the role of owner/driver in My Team, hit the grid with a friend via two-player split-screen, and earn customization items for your car and driver with Podium Pass.
Grid is a racing experience like no other. Offering unrivalled wheel-to-wheel racing for everyone, where every race is unpredictable as you create rivals and nemeses on your road to conquering the world of motorsport.
Library of Ruina is a game that uses the concept of a "Library Battle Simulation".
You will invite guests to the Library and engage in combat with them to gain 'Books' with their stories. Battles are played with the 'Librarians' and the 'Guests' using cards and dice. You can plan against the guests' moves by looking at the cards they will use and select the most optimal card to oppose them.
Interested in any of these new Xbox Game Pass titles? Let us know in the comments.