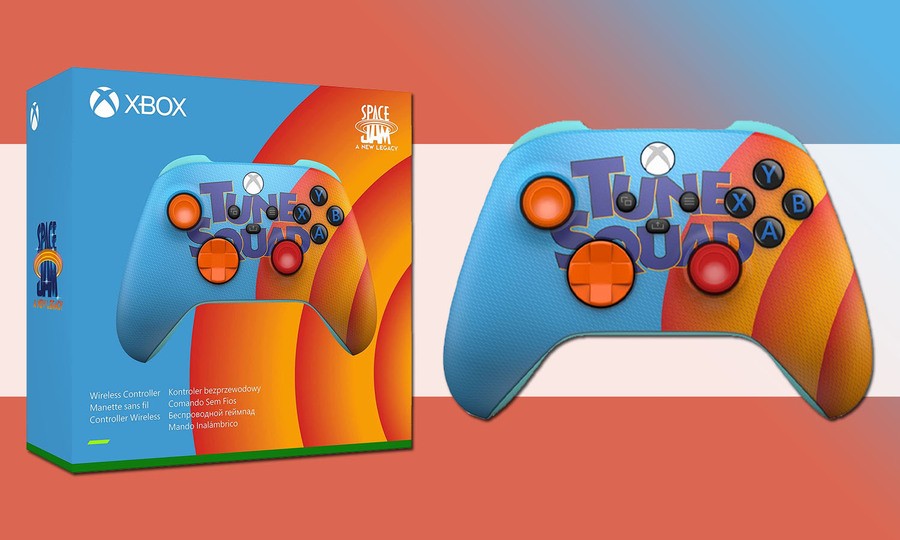 Update: The three controllers are slowly rolling out to Amazon, but it's taking a while!
---
Original story: If you've been eagerly awaiting the chance to get your hands on a Space Jam: A New Legacy Xbox controller, the time has come! All three are available right now, although only one is being sold outside of North America.
The Tune Squad version is the most common of the three, available in various locations around the world on the Microsoft Store, as well as Amazon in North America. The other two (Goon Squad and Serververse) are exclusive to NA.
They all retail for the equivalent of $69.99 USD, and are available to purchase while supplies last.
Tune Squad £59.99 / $69.99 (North America, APAC, LATAM, EMEA)
Become a member of the Squad and channel your inner Tune with this awesome controller, featuring one of Bug Bunny's favorite colors – Carrot Orange.
Goon Squad $69.99 (US Only)
If you're feeling like a super cyber-baller, pick up the Goon Squad controller, but prepare to face the Tunes on the court.
Serververse $69.99 (US Only)
Step into the Warner 3000 entertainment "Serververse" with this new out-of-this-world controller.
Will you be picking up one of these new Space Jam: A New Legacy controllers? Tell us down below.