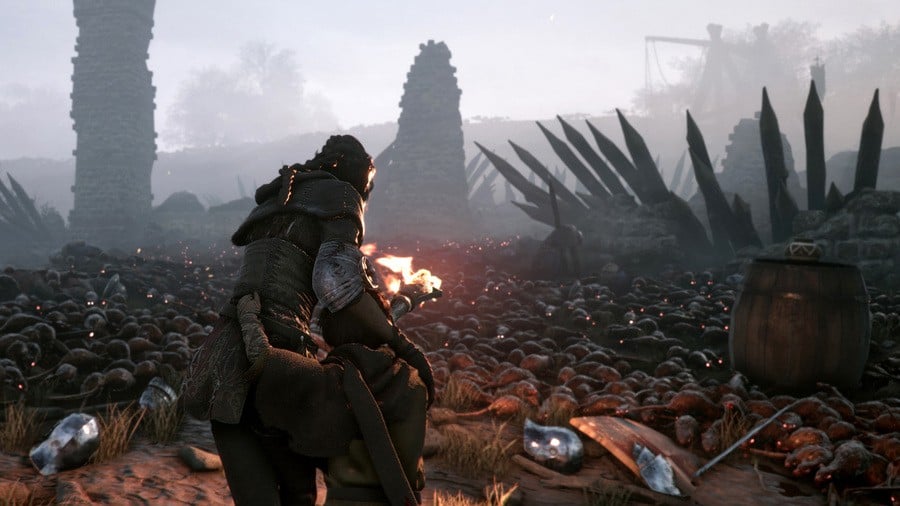 Welcome to the weekend! It's been another fairly eventful week in the world of Xbox, with another bunch of Xbox Game Pass titles hitting the service, two more Free Play Days games, Dark Souls 3 getting an FPS Boost for Xbox Series X and Series S, and the usual set of weekly sales returning with over 150 games.
Here's what we're jumping into over the weekend:
Fraser Gilbert, News Editor
I'm sure you'll forgive me for being totally in a football / soccer mood right now with the Euro 2020 final taking place this Sunday, and so a lot of my attention will be going towards eFootball PES 2021 and Football Manager 2021: Xbox Edition.
Aside from those, though, I'm eager to finally give A Plague Tale: Innocence a try on Xbox Game Pass following its free next-gen upgrade earlier this week. I've played a bit of it in the past for Xbox Game Pass Quests, but I was pretty much just rushing through the introduction, and it doesn't feel like a game that should be rushed.
Finally, I'm also having a blast jumping in-and-out of a few Gang Beasts matches online at the moment, so I'm sure I'll find a few spare minutes to play some rounds over the weekend. I might even convince Daniel to play after I destroyed him at Olympic Games Tokyo 2020 - The Official Video Game last week... if he can handle the heat, that is.
Have a good weekend, folks!
Daniel Hollis, News Reporter
Since I'm going to see Black Widow this weekend, I've decided to dive back into Marvel's Avengers, and you know what? It's a hugely enjoyable experience. Sure, there are problems, but reliving the campaign on Xbox Series X at 60fps has been great. It's made the combat feel much more responsive, and it packs a fantastic story outside of its multiplayer centric options.
Much like Fraser, I'll also be checking out A Plague Tale: Innocence again. It was fantastic the first time I played it, so I'm sure the Xbox Series X enhancements will do nothing but enhance an already great game. I'm sure Fraser likes to trash talk, but I'll be coming back swinging in Olympic Games Tokyo 2020 - The Official Video Game and Gang Beasts this weekend, so watch out!
Have a great weekend, everyone!
What Xbox games are you playing this weekend? Let us know down in the comments below.