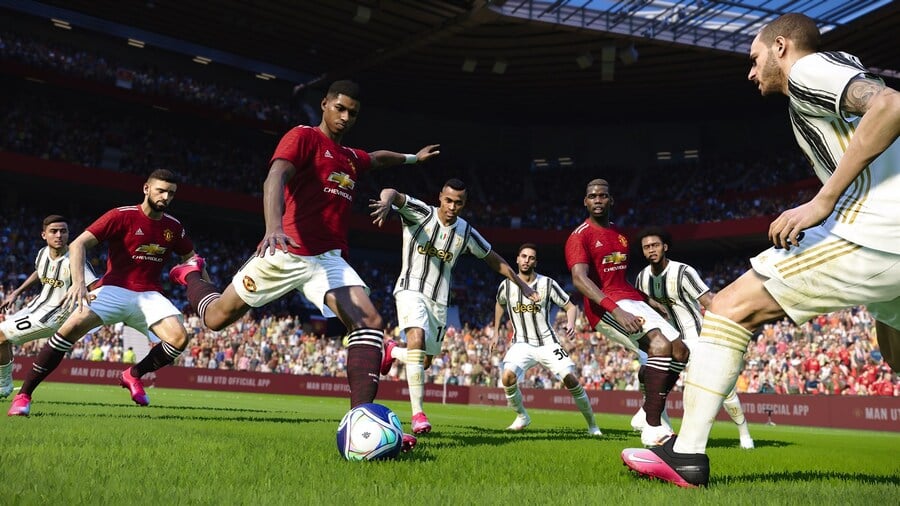 Konami's Pro Evolution Soccer series is going through an interesting time right now, after skipping a totally new entry last year and unveiling plans to transition to Unreal Engine, and now it might be making even more drastic changes.
According to Andy Robinson of Video Games Chronicle, he's heard that Konami will be "really, really changing up" Pro Evolution Soccer for the next game, supposedly with plans to go "properly free-to-play".
"There's also going to be new stuff with PES this year, I hear, where they're going to go properly free-to-play, and really, really change it up."
The PES series already releases a free-to-play variant every year called PES Lite, but this quote seems to be suggesting that the entire game might be going free-to-play, which would be a massive shift for the franchise moving forward.
Konami has been testing an early version of PES 2022 under the guise of "New Football Game" on the Microsoft Store for the past week, albeit only for server stability purposes. An in-game advertisement states that an "announcement is coming" on July 21, so we're assuming we'll find out more about the future of PES on that date.
Do you think PES should go free-to-play? Give us your thoughts down in the comments section below.
[source youtu.be]