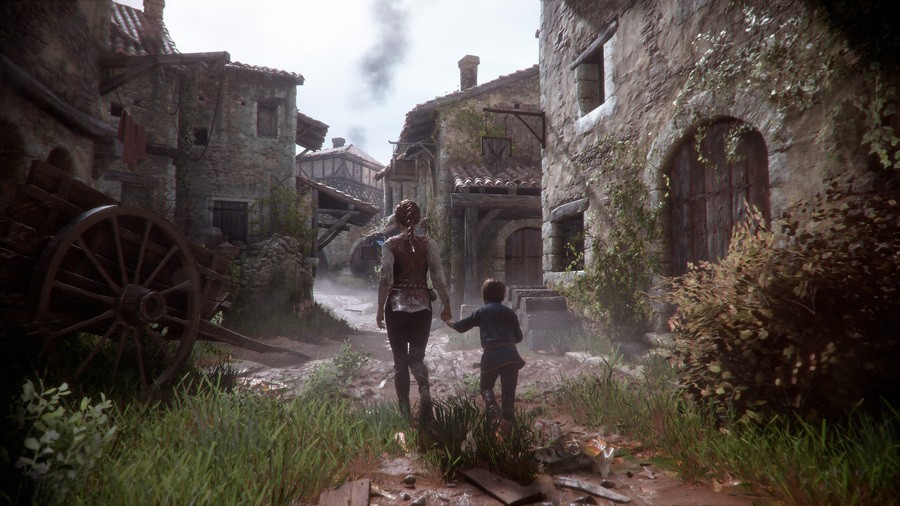 Asobo Studio's A Plague Tale: Innocence received its free next-gen upgrade yesterday, and the team has caused a bit of a stir on social media after explaining the cross-save process for the game on Xbox and PlayStation.
Like many other titles, A Plague Tale: Innocence utilises Smart Delivery on Xbox, meaning you get "automatic cross-progression" between Xbox One, Xbox Series X and Xbox Series S, while PlayStation 5 owners have to jump through a slightly bigger hoop in order to access their PS4 save files on their PS5s.
As you can imagine, the replies to the tweet are filled with comments about Xbox Smart Delivery, with fans praising "how easy it makes everything", how it "just works", and how last year, it was written off by some as a "buzzword".
Jumping through a few hoops isn't the worst situation for PlayStation users, of course, but in the case of games like DOOM Eternal, which haven't incorporated cross-gen saves from PS4 to PS5 whatsoever, it makes us very, very thankful that Xbox decided to make Smart Delivery such a big part of the Xbox Series X and Xbox Series S's launches.
What are your thoughts on Smart Delivery in general? Tell us down in the comments section below.