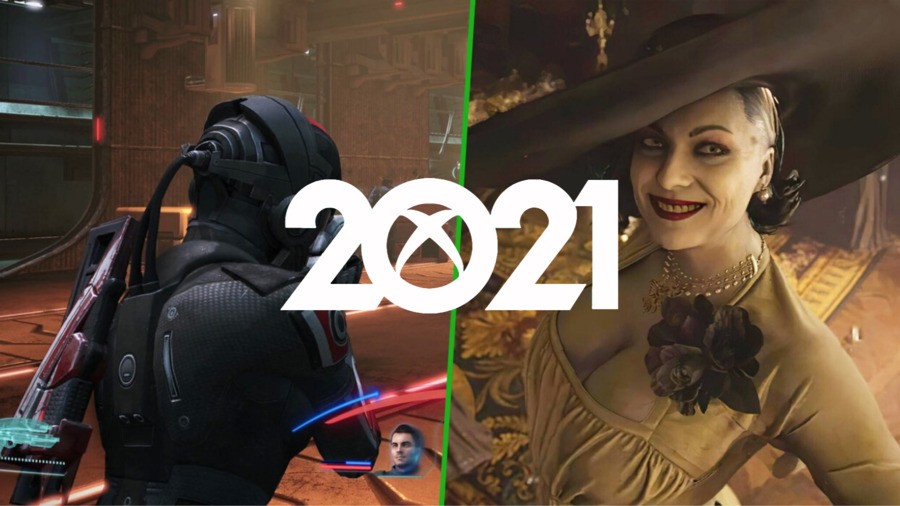 2021 is going a bit quick, isn't it? And oh boy has it been a rollercoaster. Considering many industry insiders claimed this year would be quiet and to not expect many 'big' games, it's certainly not felt like it. From next-gen upgrades, to new IPs, every week has delivered something new and fresh for us to sink our teeth into - a lot of the time made available as part of Xbox Game Pass as well.
Let's take a quick recap into what games this year has brought us so far. Kicking off the New Year we had the absolutely superb Hitman 3, a fantastic conclusion to IO Interactive's trilogy. We also saw the much anticipated timed exclusive, The Medium, which delivered some early spooky delights to bring 2021 in with a bang.
Moving on we saw some smaller games take the forefront such as Little Nightmares II, yet another delightfully spine-tingling adventure to embark on. Not only that, but It Takes Two made a splash for itself, with its unique gameplay, fantastic use of co-operative mechanics and wonderful overall adventure.
While the first few months weren't exactly jam packed, it's been kind of relentless since April. It all began when Outriders jumped into Xbox Game Pass on day one, a great addition which has been embraced by a loyal fanbase since its launch. Not only that, but April saw MLB The Show hit Xbox (and Game Pass) for the first time ever, and the brilliant NieR Replicant also emerged, ushering in a new audience of players to the cult classic JRPG.
May continued the trend of heavy hitters with three key titles: Resident Evil Village, Biomutant, and Mass Effect Legendary Edition, all of which found an audience who welcomed the titles with open arms. Each delivered something to suit all tastes, whether it be a horror fuelled theme park ride, an action packed open-world adventure, or a deep sci-fi RPG. With hours upon hours of content, some of us are still trying to catch up.
This isn't even including some of the fantastic multiplayer experiences this year has delivered. Knockout City jumped into Xbox Game Pass the same day of its release, capturing a wide audience who were stunned by just how good the game is. Not only that, but Chivalry 2 has proven to be a success, with thousands of players flocking online to engage in some medieval mayhem.
With all this being said, this is only the first half of the year. We still have the remainder to go, with some huge titles on the horizon such as Halo Infinite and Forza Horizon 5. But looking back for now, what's been your favourite game of 2021? There have been so many - big and small - it can be hard to keep up. We're eager to hear your thoughts, so engage with one another, and share some games that may have slipped off the radar of others.
So, what's been your favourite game of the year so far? Let us know in the comments below.