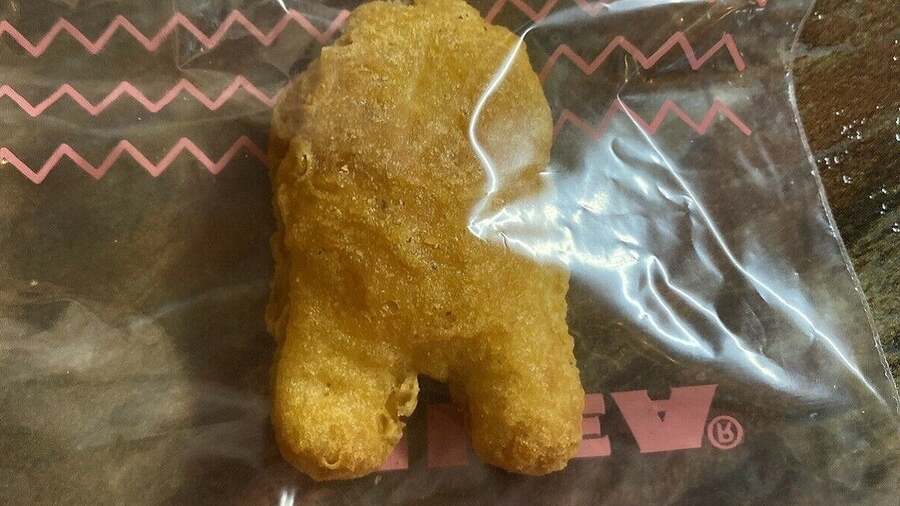 This is without a doubt the strangest news story we've brought to you this year, but it's not as strange as somebody shelling $100,000 on eBay for a chicken nugget - because they have.
The 'unique' nugget resembles the shape of a crewmate in Among Us and gained some traction from the game's social media account. Xbox even replied saying it hopes the nugget comes with some Szechuan Sauce - a limited edition sauce at McDonalds that tied into Rick & Morty.
The bid of $34,443.43 from earlier this week was quickly met with competition, as it finally sold for $99,997.00, which is roughly £70,000. Following Xbox's reply to the tweet, the seller also claimed they do in fact have some Szechuan Sauce, and is even willing to throw it in at the buyer's request.
"Xbox's Twitter replied to the official Among us twitter that had posted about it and mentioned that it had better come with szechuan sauce if it sells for this price.. Jokes on them.. I have Szechuan and at buyers request will ship some with the nugget."
It's been described as used (yuck!) and apparently originated from the BTS combo meals that are available in select territories at McDonalds, so it's kind of a double whammy with its exclusivity. Either way, it's pretty gross and we're not really sure what anyone is going to do with a $100,000 chicken nugget, but whatever floats your boat, we guess?
How much would you be willing to spend on the fabled chicken nugget? Let us know in the comments below.
[source ebay.com]