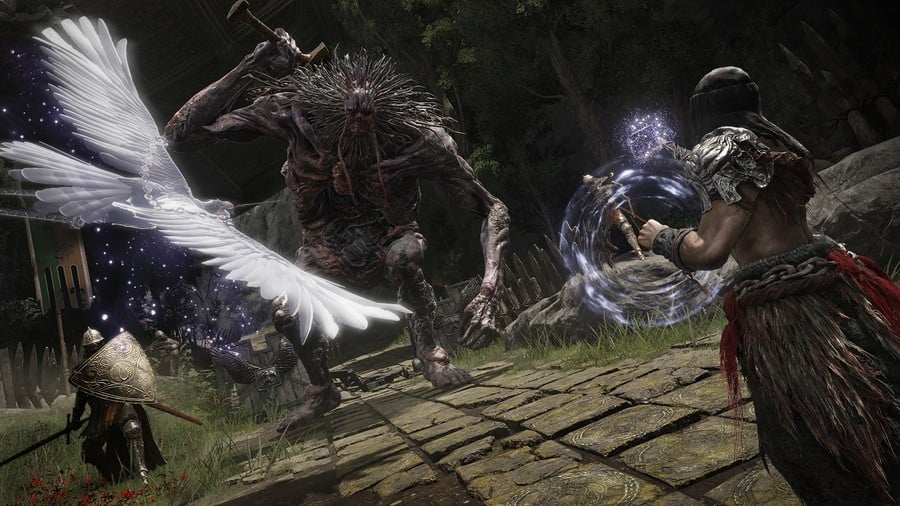 When Elden Ring was first announced, the collaboration with George R. R. Martin was one of the biggest talking points. After the success of Game of Thrones, and the fantastic Souls entries by FromSoftware, it's always appeared to be a match made in heaven. Many believed Martin's role had been pretty involved over the years of its development, but it seems his work was actually finished years ago.
Speaking to WTTW News Chicago, Martin was asked what his role on the project was, which he stated "was actually done years ago". He also elaborated on what he did, and it involved working up a "detailed background for them", which FromSoftware used as a template.
"My work on it was actually done years ago. These games, they're like movies, they take a long time to develop. Basically, they wanted a world created to set the game in..."
"I worked up a fairly detailed background for them and then they took it from there. So really it's been several years since I've last seen them but they would come and periodically show me some monsters they'd designed or the latest special effects, or [other] cool things."
Despite his engagement with it, Martin claims he's actually not seen much of the development over the years and is "as excited as anybody else to see it". He's not the only one, as the Summer Game Fest reveal gave us our first look and made it many people's much anticipated game.
Elden Ring is expected to launch on January 21, 2022, and while it's another Souls type game, it's already been said players should find it a little bit easier. While it perhaps won't be a smooth sailing experience, many who have been intrigued by Martin's involvement may just be able to find an adventure worth taking.
Are you excited by George R. R. Martin's collaboration on Elden Ring? Let us know in the comments below.
[source news.wttw.com]