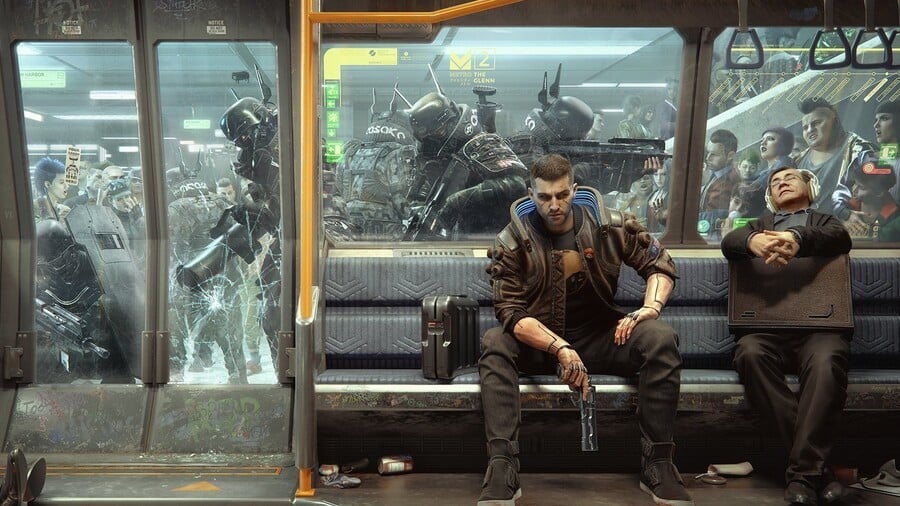 At the beginning of the year, all eyes were on CD Projekt after the arguably disastrous launch of Cyberpunk 2077. Months later and the game is still receiving patches and hotfixes on a regular basis, but according to the company, it now believes the game's stability is at a "satisfactory level".
Speaking at WSE Innovation Day (according to a translated report from TVN24), Adam Kiciński - the CEO of CD Projekt Red - said the team is "constantly working" on delivering new patches. He added that Cyberpunk 2077 has "reached a satisfactory level" in terms of stability, and over time the team will make "improvements to the general systems that players pay attention to."
"We have already achieved a satisfactory level in the regard [of stability]. We have also been working on the overall efficiency, which we are also quite happy about. Of course, we also removed bugs and glitches, and we will continue to do that."
"Over time, we will be introducing improvements to the general systems that players are paying attention to."
The latest patch for Cyberpunk 2077 arrived earlier this month and delivered a variety of quest and bug fixes. Following the patch, the game reappeared on the PlayStation Store after being removed earlier this year, and Xbox announced its refund policy for the game would be changing next month.
Many users have reported a better experience in recent months, but there are still some players on base consoles that are having a rough time. Frame drops, crashes, and bugs are just some of the issues some users are still reportedly facing. A next-gen version is planned for later this year, but whether it will redeem the game remains to be seen.
How is your experience with Cyberpunk 2077 these days? Drop us a comment and let us know.
[source tvn24.pl]