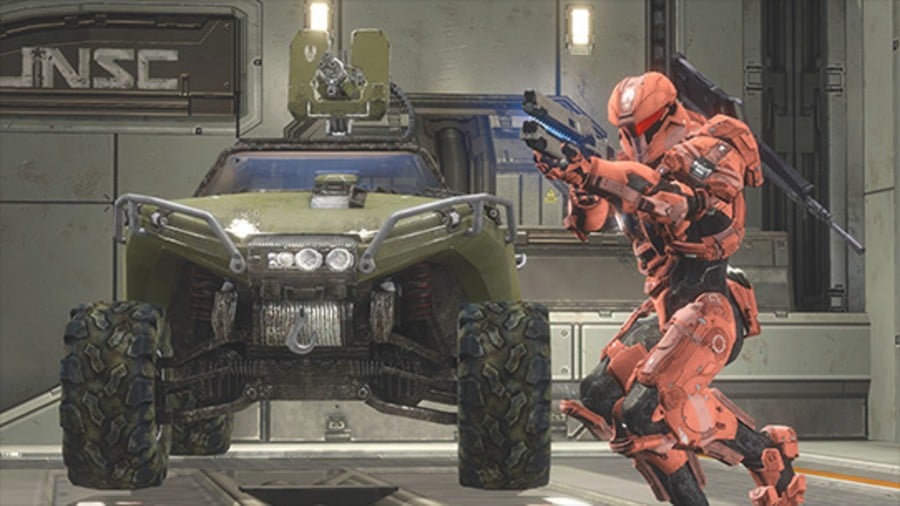 Modders continuously prove to be technical wizards. Some of the work they do to games post-launch often leaves the development team behind the title stunned. This appears to be the case at 343 Industries, which seems to have hired a former modder who managed to bring Halo to life in VR.
As spotted by an eagle eyed user over at Resetera, the modder by the name of Zack "Nibre" Fannon appears to have been drafted in as an engineer on Halo: The Master Chief Collection. After being silent for a lengthy amount of time on the social media platform and stepping away from VR modding, it seems his updated Twitter bio reveals his appointment at 343 Industries.
Fannon previously uploaded numerous videos of Halo titles running in VR. It was pretty impressive, with footage showing famous multiplayer maps and the inside of a warthog. His project was titled ReclaimerVR, which aimed to deliver unofficial VR support to Halo: The Master Chief Collection on PC, but the project has since been put on the backburner. With talents such as those, it's no surprise 343 Industries brought him onto the team.
It's not just Halo that seems to have ushered in the modding community to assist with development. CD Projekt Red also appears to be using fan-made mods to improve The Witcher 3: Wild Hunt ahead of the Xbox Series X|S upgrade. It's good to see these talents being put to use from people who are clearly enthusiastic about the industry.
We can't wait to see the results.
Would you ever like to see Halo VR become a reality? Let us know in the comments below.
[source resetera.com]