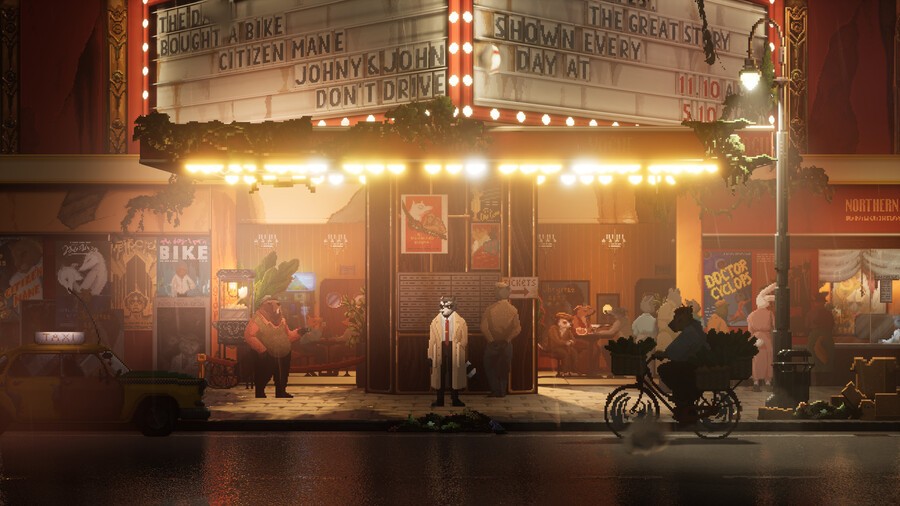 Post-noir roleplaying detective adventure Backbone has been announced as coming to PC in just a couple of weeks on June 8, when it'll arrive on Steam, GOG, the Epic Games Store and Xbox Game Pass for PC via the Windows 10 Store.
The game is described as a "modern take on the classic point-and-click adventure, featuring stealth, exploration, and elaborate dialogues inspired by old school CRPGs," in which you'll need to uncover clues and collect evidence.
Backbone is also expected to be coming to Xbox Game Pass for console later this year, and if you backed the game on Kickstarter a few years ago, you'll be getting sent a free PC code while you wait for the console launch.
"Backbone is a post-noir roleplaying detective adventure, in which you step into the shoes of raccoon private investigator, Howard Lotor, and explore dystopian Vancouver, BC, beautifully rendered in high resolution pixel art.
After years of small-time cases, lonely evenings, and just barely scraping by, Howard Lotor is swept into a job quite unlike any other before it. What starts as a menial case slowly unravels into something much darker, pitting Howard against the oppressive, systemic power hierarchies of the City itself."
Interested in checking out Backbone? Waiting until it hits console? Let us know down in the comments.