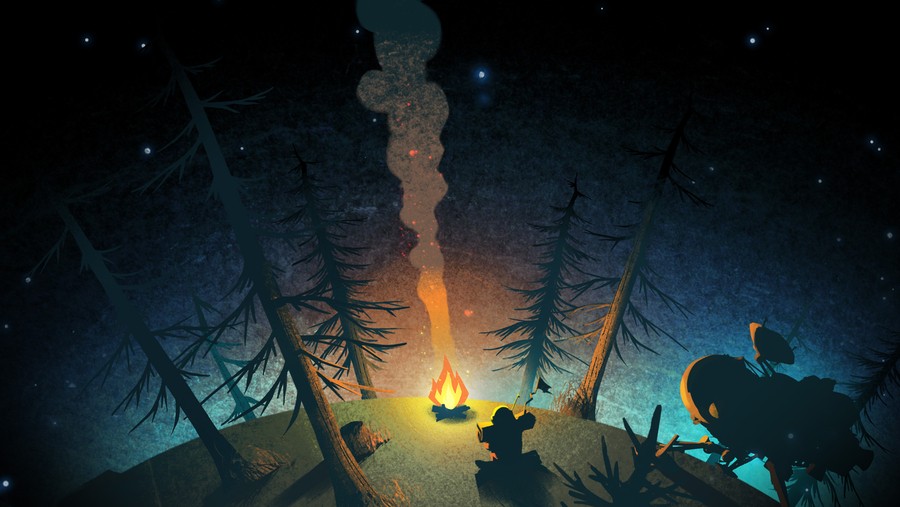 Well, this is surprising. The award winning and much loved Outer Wilds seems to be getting some new content in the future, after a leak has pretty much been confirmed by the teams involved.
As spotted on Steam's records by one Twitter user, there's a file for something called "Outer Wilds - Echoes of the Eye". Unfortunately, outside of that there's very little that expands on what it could be, but it sounds suspiciously like some new content for the game.
To further add fuel to the fire, the game's publisher Annapurna Interactive has responded with an eye emoji, while its developer, Mobius Digital Games, shared the tweet with a whopping two eye emojis. Now, we don't know about you, but that sounds very much like something is on its way in regards to Outer Wilds.
Although the files have been found on Steam, it's probably safe to assume whatever it is will make its way to other platforms. The game was embraced by the gaming community back in 2019, with many outlets awarding it their Game of the Year. It really is a special and unique little game that's best experienced without any prior knowledge. If new content is on the way, this could be a perfect opportunity to dive in for the first time, or for a cheeky replay.
Would you be excited for new DLC for Outer Wilds? Let us know in the comments below.
[source twitter.com, via https]