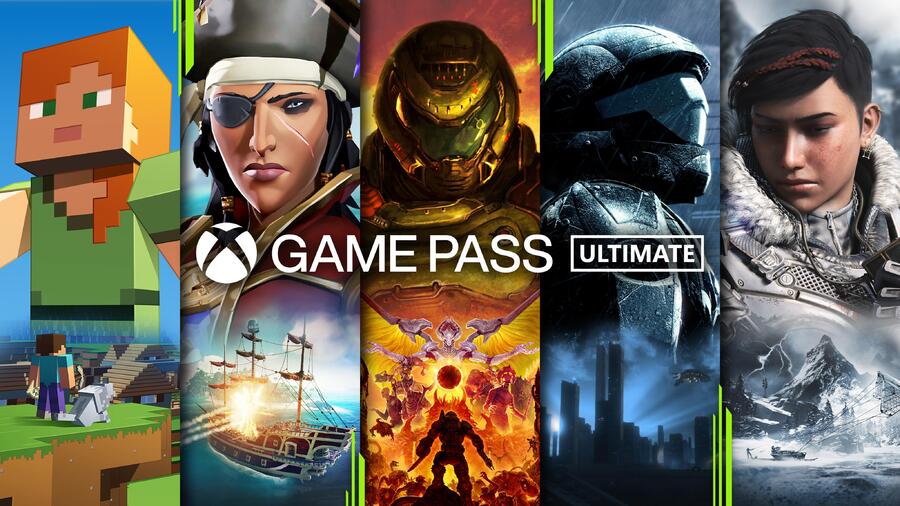 This week brought us the news that Xbox Game Pass reportedly now has 23 million subscribers, which means that five million more people have signed up since January. Those are some pretty insane numbers!
And it's not really a surprise. Xbox Game Pass has been firing on all cylinders this year, from the inclusion of a massive batch of Bethesda titles a couple of months ago, to day one releases such as Outriders and MLB The Show 21. That's not to mention EA Play or Xbox Cloud Gaming, both of which continue to expand regularly as well.
That said, Microsoft has been very clear that Xbox Game Pass should be a choice, and the company has no intention of forcing its users onto the service. You can still buy every game included in the library if you want to, and that even extends to the Steam platform on PC for many first-party titles, so it's very much a matter of preference.
Even if you've been sceptical of Xbox Game Pass in the past though, it's really becoming difficult to ignore. The service provides incredible value for what it offers, includes Xbox Live Gold as standard, and there are actually multiple ways to pay even less per-month for its services, as Microsoft is very generous with its Game Pass conversion rates.
And yes, it's true that third-party games do get rotated out of the service from time-to-time, but first-party games are effectively set to stay on the service forever. That means the likes of Psychonauts 2, Microsoft Flight Simulator and even Halo Infinite are going to be available at no extra charge later in 2021, and they'll remain that way.
It makes the prospect of buying an Xbox Series X or Xbox Series S (or even an Xbox One) in 2021 without a Game Pass membership hard to recommend for most users. You're getting so much value with the service in its current form, and based on what we've seen so far, it looks like 2021 will be by far its biggest year yet.
Would you still buy an Xbox with Xbox Game Pass in 2021? Tell us in the comments below.