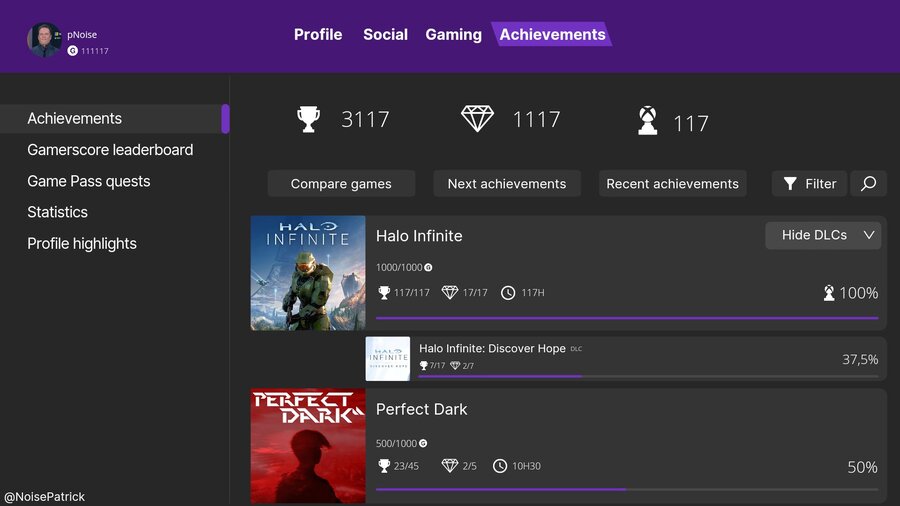 Xbox fan and Twitter user NoisePatrick drummed up a lot of attention earlier this week on social media with his concept for an improved Xbox achievements layout, which even led to a member of the Xbox team acknowledging it.
NoisePatrick's design features a separate category for rare achievements, along with a PlayStation style 'Platinum Trophy' reward for when you've completed every single achievement in a game, as you can see in the image above.
Popular Xbox community member Klobrille showed his support for "some fresh & additional ideas" in response to the tweet, and Xbox director of program management Jason Ronald even got in on the action when questioned about it:
Needless to say, this concept has received a lot of positive comments, and it seems Xbox fans in general definitely would like to see some improvements made to the Achievements system. Let's see if anything comes of this...
What do you think of this concept? Give us your thoughts down in the comments below.
[source twitter.com]