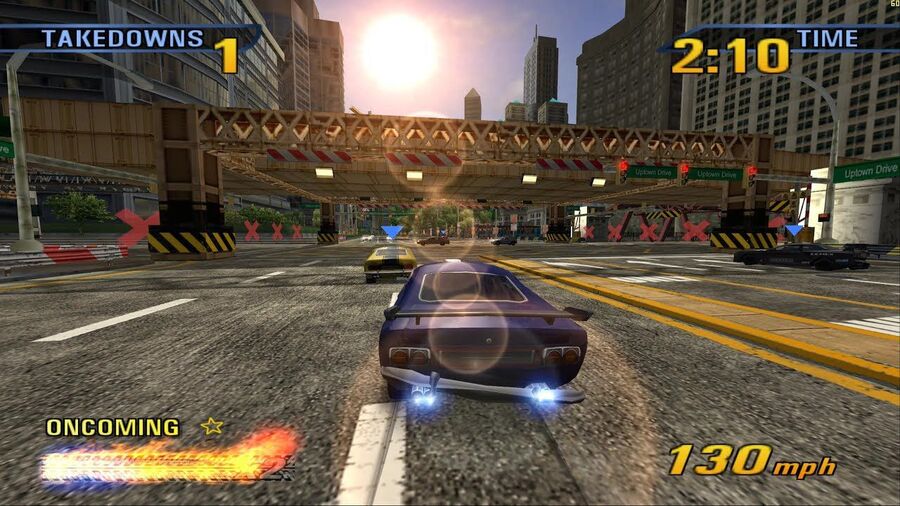 Burnout is still one of the most beloved racing series' of all time, so it's pretty crazy to think we haven't had a truly new entry in the series since all the way back in 2008, with the release of Burnout Paradise for Xbox 360.
That game has since been remastered for Xbox One, but we're waiting on something completely fresh, and it looks like the folks at Sony are randomly asking fans questions about Burnout in a new survey:
"Received an email from Sony with link to a survey. First question was asking if I'd heard of games like Miles Morales, Godfall etc...and then Burnout?!"

"Again, Burnout randomly mentioned in another question which mainly featured more modern games. Are Sony looking at doing something with the Burnout IP?"
There's no mention of Xbox here of course, but it does seem bizarre that Sony is asking these questions, considering that Burnout developer Criterion is owned by EA. Perhaps the PlayStation team is gauging interest in a potential exclusive, or maybe PlayStation Studios is considering making a Burnout-style racer for themselves.
Ultimately, this could be much ado about nothing, but we're always excited to see any kind of mention of the Burnout franchise. Hopefully, if something is in the works, it's not going to be restricted to just PlayStation alone.
Do you think these Burnout survey questions from Sony mean anything? Give us your thoughts down below.