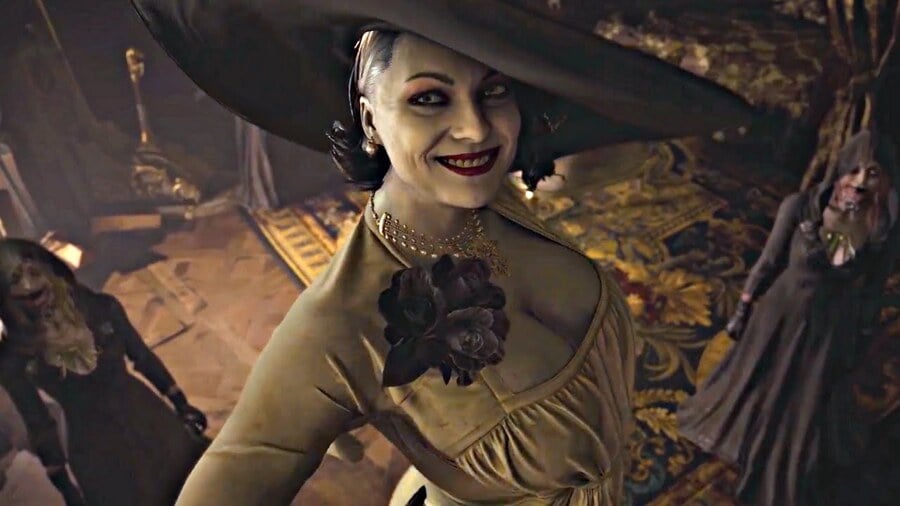 Oops! It looks like Capcom accidentally revealed Resident Evil Village will have a photo mode, as part of an unfiltered gameplay demonstration that dropped over the Easter weekend.
Recently, IGN posted a small segment of the game running on a PS4, and one moment showcases said photo mode. During one particular scene with the fan favourite Lady Dimitrescu, the words "Photo Mode" can be spotted in the bottom right corner with a Start button prompt, signalling fans can get creative when the full game launches.
With the internet consistently proclaiming its love for Lady Dimitrescu and the other vampire sisters in the game, we can only imagine the images that are going to spawn out of this. But we also hope players take the time to highlight some of the grotesquely beautiful environments Capcom has created in this sequel. Even though the footage is running on a PS4, it still looks gorgeous, and will be enhanced further on the Xbox Series X|S.
What options we'll have to play with in photo mode remains to be seen, but we're just over a month away from release, and a Resident Evil Showcase has been promised for sometime this month. No doubt we'll hear more soon enough, but lets promise to keep those snapped images family friendly, eh?
Are you excited to know Resident Evil Village has a photo mode? Drop us a comment and let us know.
[source youtube.com]