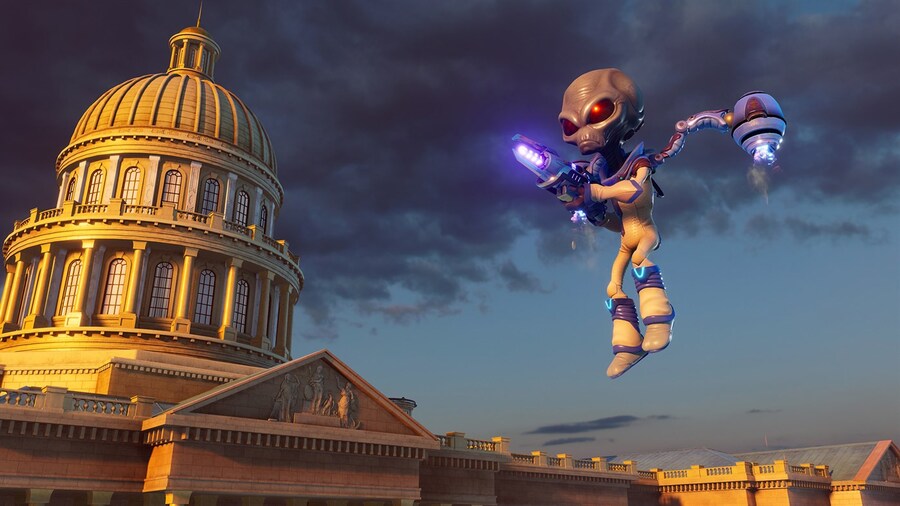 We might be totally off base about this one, but we wanted to give you a heads up anyway! According to some recent evidence, it looks like the remake of classic Xbox game Destroy All Humans! might be coming to Xbox Game Pass.
Twitter user and frequent Microsoft Store leaker WalkingCat highlighted over the weekend that a PC version of the 2020 game had been added to the Microsoft Store, which often indicates an incoming Xbox Game Pass title on PC.
In addition, True Achievements picked up the achievement list for the game on PC just recently, and one fan even spotted back in February that the game was being included under 'Xbox Game Pass Deals' for a short period of time.
Interestingly, the release date for the PC version of Destroy All Humans! suggests it won't be with us until May 27, so maybe there's more than meets the eye to this story, as new games are quite often added to the Microsoft Store just before they get added to Xbox Game Pass. In any case, hopefully we'll get our answer in the near future!
Would you like to see Destroy All Humans! come to Xbox Game Pass? Let us know in the comments.